A Backyard Nursery System Review by New Terra Farm
Small farms are always looking for new sources of income (stability comes from diversity), so when I found a guy named Mike McGroarty who was selling information about starting a backyard nursery business, I had to check it out. I'm sharing what I found in this Backyard Nursery System review.

Just a few words on my background, so you know how I'm approaching the McGroarty Backyard Nursery System review. I'm a farmer (owner of award-winning New Terra Farm), an author (of three books about making a living on a small farm) and a business consultant specializing in business planning and performance measurement.

This background lets me conduct the Backyard Nursery System review from multiple perspectives. Here's how I did the analysis, starting with examining the potential market and business opportunity, then moving on to the product itself.

Question 1. Is there a strong market for the products of the system?

Answer. My own research and experience in growing and selling plants indicates there is a strong and increasing market. People often pay much more for easy-to-grow ornamental plants than for food plants. I have experienced profit margins of several hundred percent on some of my plants. I would rate the business opportunity as 'strong'.

Question 2. Is the proposed business system scalable?

Answer. I like businesses that you can start small, without risking a lot of capital, and grow bigger as you acquire experience. My own Bootstrap Market Gardening Book is based on this concept. Getting started with the Backyard Nursery Growing System requires a small investment, as low as a few hundred dollars.

And it is possible to grow the business into a substantial income, by picking the right market 'niches' to focus on. This makes it feasible for the beginner without a lot of resources to launch the business.

Question 3. Does the author have actual experience doing what he promotes others to do?

Answer. Mike has been growing and selling plants for decades. He has worked in both the retail and wholesale plant market, and has owned several businesses in this field. He apparently has a wealth of practical knowledge about the small-scale nursery business, and demonstrates that in his material.

Question 4. Is the information he provides comprehensive enough to actually start a business?

Answer. This might be the most important question in the Backyard nursery System review. As I point out in my own books, it's not enough to know how to grow some plants; you also need to know how to grow your business - i.e. planning, marketing, and management are just as important as growing.

The Backyard Nursery System does provide lots of practical information to help you start-up, market and manage your business. In fact, the package actually provides practical how-to information about starting three different businesses in Mike's System.

Question 5. How well is the information organized and presented?

Answer. I would rate the material as an 'easy read'. Mike's books are logically organized and easy to follow; he provides concrete examples of the things he recommends. The Backyard Nursery System also comes with 2 DVDs which demonstrate Mike's tools and techniques. I believe even a beginner could follow this system successfully.

Question 6. Bottom line: does the package deliver value?

Answer. Well, Mike's information actually convinced me to give the backyard nursery business a try. Last season (spring-summer 2010)I grew and sold a variety of ornamental plants drawing on the knowledge from the Backyard Nursery System.


For Further Reading . . .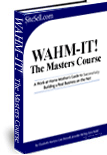 Free Work at Home Masters Course
BOOKS AND VIDEOS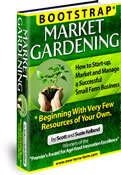 Bootstrap Market Gardening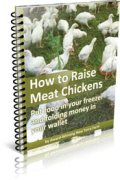 Pastured Poultry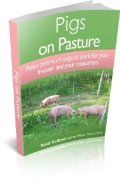 Raise Pigs on Pasture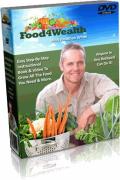 Food4Wealth Book and Videos
Caution: Common Sense Ahead
Here's the reality: the plant nursery business is very competitive. I would not recommend launching a huge enterprise selling plants if you have no experience in this area. And you will definitely have a better chance of success if you identify a 'niche' you can specialize in.

But if you are willing to start small and learn as you go, you can create a thriving business based on Mike's system. The profits from my first season were substantial. I wish I had grown hundreds more of some of the more popular plants. I will be expanding on what I learned from last season to increase my own backyard nursery business.

To sum up, if you have a small property (even a back yard) and are looking for a business that you can start small and grow substantially, I recommend you get Mike McGroarty's Backyard Nursery System.

Update September 2012: Mike has just released a new version of his Backyard Growing System that includes complete instructions plus informative DVD's. This is an even better deal than the package I bought a couple years ago.

Take a peek at his website so you can decide for yourself if this is an opportunity you want to pursue.

Mike's also got a free newsletter that you can sign up for, and get a couple free e-books with some useful information.


Mike McGroarty's NEW Backyard Growing System



For further reading . . .
Now is the time to start planning your work for next season. Check out the links below and the resources at right to help you make next year the most successful year on your small property. . .
The New Terra Farm Backyard Nursery
Return to Home page from Backyard Nursery System Review