Key Features of the Bootstrap Market Garden
The free online version of Bootstrap Market Gardening continues here. Please respect my copyright and DO NOT copy or reproduce the information you see here without my prior consent. But feel free to share this link with a friend that you think might appreciate the information.

You can read the whole story here of why I chose to set my Bootstrap Book free or just read on to get the full text of Bootstrap Market Gardening.


---
For Further Reading . . .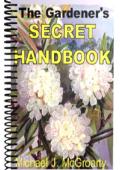 Free Gardener's Secret Handbook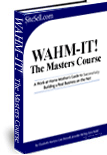 Free Work at Home Masters Course
BOOKS AND VIDEOS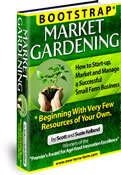 Bootstrap Market Gardening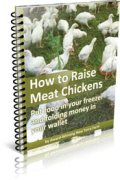 Pastured Poultry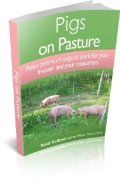 Raise Pigs on Pasture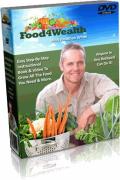 Food4Wealth Book and Videos
Let's take a quick look at the key features and advantages
that make up the New Terra Farm Bootstrap Market Garden.
1 - Be as natural as possible.
There was a competition a few years ago that asked people to complete the sentence "As Canadian as . . . ". The winning entry was
"As Canadian as possible, under the circumstances"
.
When we started the farm, we decided to follow, as much as possible for our circumstances,
natural and organic farming practices.
This means we don't use chemical fertilizers, herbicides or pesticides (find out more about how we control pests in the
'How to grow your Bootstrap Market Garden'
section).
All our animals are raised
on pasture,
and receive only organic supplementary feed. No growth hormones, no routine use of antibiotics.
We use crop rotation
(and animal rotation, see the section on
Integrating Animals into your Production
) and composted manure to maintain garden fertility and reduce pests. Keeping our food additive-free is important to us, and to our customers.
However, we are not certified organic
. Occasionally we have an injured or sick animal that we do have to treat (or lose the animal). Note that we do not claim to be certified organic in any of our literature, or in our conversations with customers. We do explain our model, and the choices we make regarding vegetable production and animal husbandry.
Do you have to follow
natural and/or organic growing methods in order to create a successful small farm business? No, but it is a major selling point with customers.
If you are not familiar with natural growing techniques, we outline some of our cultivation and plant protection practices in later sections. We also give specific growing recommendations for many popular vegetables in
Annex D – Specific Planting Recommendations.
Next: Key Features of the Bootstrap Market Garden continued
Return to Start of Bootstrap Market Gardening Online
---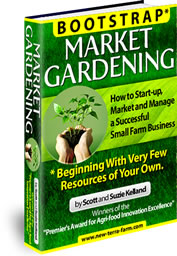 This is an experiment publishing the FULL TEXT of Bootstrap Market Gardening online.

You can also download your own complete copy of Bootstrap Market Gardening plus 5 bonuses and CHOOSE YOUR OWN PRICE.

You get:
1- the Bootstrap Market Gardening book,
2- my Bootstrap Garden Planner software,
3 - the Cashflow Planner software,
4 - the Guide to Pest Control in the Organic Garden,
5 - the New Terra Farm Business Plan Guide and Workbook,
and 6 - the Farm Budget Planner software.


Show me more about the Complete Bootstrap Pack
---
Thinking about raising livestock on your small property? You might want to check out these other books for the small farmer from New Terra Farm.
We've been raising chickens for meat
for a number of years, and have developed an easy and profitable way to put food in the freezer and some folding money in our wallet. Learn more about
How to Raise Meat Chickens
(includes plans to build the New Terra Farm Movable Coop.)

Raising pigs on pasture is a natural complementary business to your market garden. The pigs will help prepare your garden area, and will clean up garden waste for you. Learn how we Raise Pigs on Pasture