How to start online businesses the right way
I've been doing business online since 2005, and studying how to start online businesses to generate an additional income for most of that time. I don't think there is a greater income-creating possibility in the world right now than starting your own online business.

If you've looked around my site you know I've talked about starting my Bootstrap Market Garden for less than $300 and subsequently building it into a 5-figure business.

An online business is the only other opportunity I am aware of where the same thing is possible (and you don't need to get grass stains on your jeans to start a business on-line!)

An online business has other things in common with my market garden business. You can:
work from home each day;


set your own hours;


determine your own goals and priorities;


choose the projects you want to to pursue; and (if you do it right)


enjoy abundant income.


However, the sad truth is most on-line businesses do not succeed. Most sites never get enough 'traffic' - i.e. visitors - to generate an income. Traffic is the lifeblood of your online business.

In other words, no traffic = no money!

The reasons for the failure to get the all-important traffic are two-fold: first, most people don't understand the process of getting traffic to their site. They throw up web pages without a plan or an idea of how those pages should be structured to generate traffic and income.

And second, the technology barrier to creating a great site is too high for most people. They spend all their time trying to master the technology instead of building up their online business. Eventually, many give up.

Those two problems are obviously related; if you don't understand what the technology can do, you'll make mistakes on the technical side that you're totally unaware of. And that will impact the success of the content you do manage to generate for your site.


Need to create some additional income?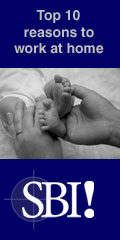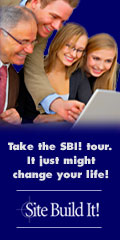 So, how to start online businesses successfully?
Fortunately, the solutions to both these problems is known. There is a well-defined and structured process to successfully create a site, in a way that makes both people and search engines happy.
Next: The Process. How to start on-line businesses that get traffic and make real money learn about C-T-P-M


So, how do you make money with am online business, anyway? Best online business ideas


Why my farm needed a website (hint: I needed more income, and a way to retire.) Here's why your farm needs a website, too


The 10-day Action Guide to create a website that works


Return to Home Page from How to Start Online Businesses