The Future of Small Farms,




or

,

Why we're Doing a Re-Launch at

New Terra Farm
A little back ground, (in case you don't know ;-) . .  for the last several years, the New Terra Farm Community Supported Agriculture (CSA) organic market garden has provided fresh produce for a (limited) number of member families. We deliver a wide variety of vegetables, from beans to zucchini, as they become available throughout the growing year, to local families.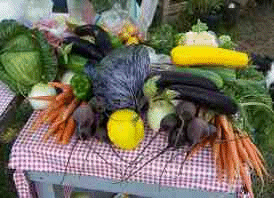 From our family farm to your family's door

Suzie and I were pretty happy, growing great food for appreciative customers, using organic and sustainable methods of production.

And in 2006, something really cool happened; we won the Premier's Award for Agri-Food Innovation Excellence, for our small farm marketing and management model.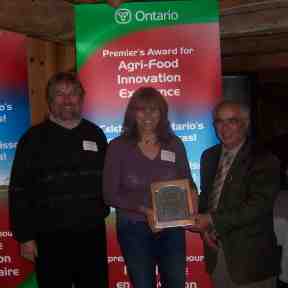 Scott and Suzie accepting Premier's Award from local MPP

Things kept getting better; 2008 was a great season. We served 93 local families, delivering veggies, and free-range pork, chicken, and eggs every week. This is the point at which it just about becomes possible to make a full-time living on the farm. (You can also check out the links at left to find out more about us)

Our three little pigs (actually about 500 lbs each!)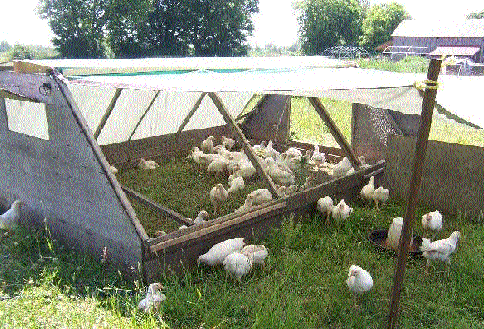 Chickens in our movable pasture coop

And other assorted lifeforms . . .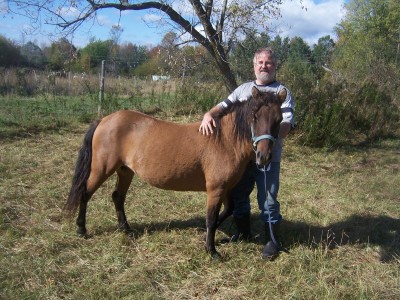 We use a variety of passive and preventative measures to protect our crops and provide good value to our customers.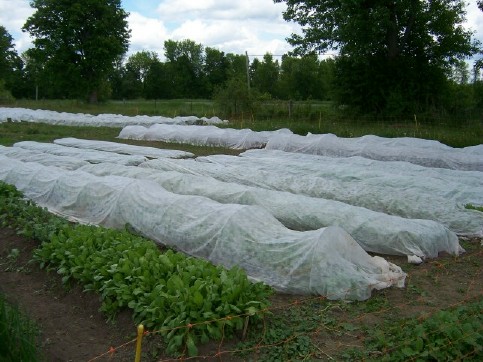 Floating row cover protecting crops from pests and weather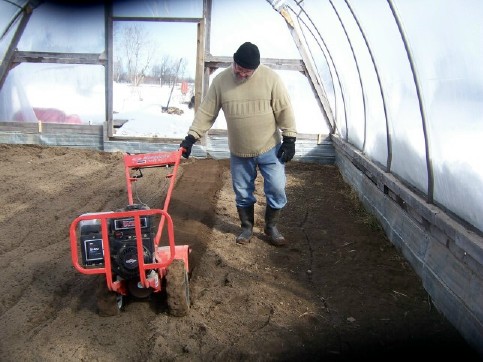 Tilling our small greenhouse in February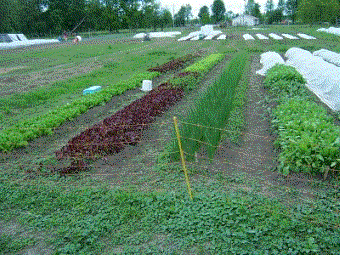 The 'sunny garden'

Enter the Vision . . .
Following the award, I wrote some books about starting up, marketing and managing a small organic farm: 'Bootstrap Market Gardening', 'How to Raise Meat Chickens', and 'Pigs on Pasture'.
Suzie and I started to see New Terra Farm as a place that could grow farmers as well as food.  Two people who worked for us to 'learn the ropes' went on to start their own market gardens, and I got lots of positive feedback from the books, indicating that we had 'inspired' people to follow their own small farm dreams.
We could see a future of working cooperatively with other local growers to mentor and educate new farmers, and increase food security for our community.
We believed we could help the disadvantaged through a partnership with the local food bank, include everyone from kids to seniors in our network, and build resiliency by means of creating a strong local food network.

But, Mother Nature Bats Last

. . .


In 2010, on July 10, we were hit by a devastating hail storm, that shredded the row-covered crops, damaged our greenhouse, and basically put us out of business for the season.

To further complicate matters, in the fall of that year Suzie went through knee replacement surgery, and in 2011 managed to break the other leg while having a 'difference of opinion' with one of our pony stallions.

While we have kept on farming, we decided we needed to change things up a bit, as it seems that 'weird weather' is now becoming the norm, with longer, cooler, wetter springs and wild swings in temperature in the summer (and we ain't getting any younger)!


SO . . . if the farm is to survive, and evolve into a place that encourages and inspires others to be local growers - i.e. live up to the vision -  we decided we need to change how we do things.

Which Brings Me to this Relaunch Campaign
We decided that we need to be less dependent on the weather and our personal labour. We need to get more crops 'under cover' in high tunnels, to both extend the season (and the income), and protect crops.
And we need to be better equipped to guarantee a crop and deliver value to our customers. AND, we need to be able to show others how a small farm can continue to be successful and sustainable.

Since we don't use chemical fertilizers or herbicides or pesticides, we need to make use of different cultivation methods. Major changes we plan include:
increased protection for crops and decreased use of transplants by direct-seeding in large poly tunnels;
increased use of mechanical cultivation and introduction of mechanical transplanting to better manage weeds and get crops in the ground more efficiently;

use of mechanical bed-shaping and mulch-laying equipment to reduce this 'bottleneck' in farm production, even if one of us is hors de combat


refinement of crop selection to extend the season, reduce losses to disease.
Here's what we're working towards:
Construct four 30'x48' high poly tunnels to better protect early and late crops. We'll position these poly tunnels on the north-west side of the main garden, to provide a windbreak (that's the direction that the worst storms come from here).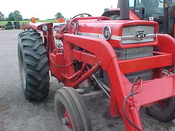 Purchase a 50-60 hp loader tractor Massey Ferguson 165 or similar (used), so we can automate some things we now do by hand.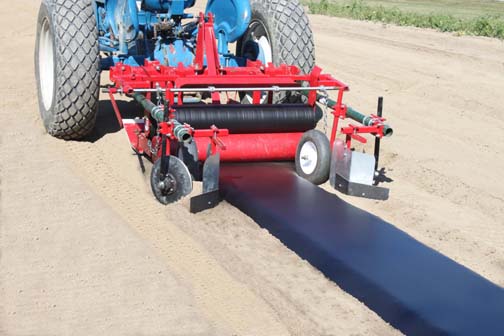 Mechanical bed shaping and mulch laying equipment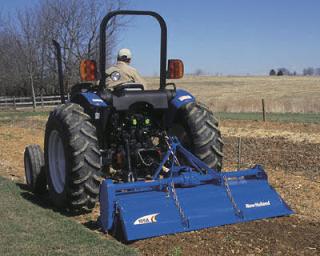 Mechanical cultivation equipment

We believe this equipment will help make the farm more sustainable, allow it to stay in the family and build it into an example for other new and wanna-be growers.
We're also 'getting serious' about adding more variety to the products we offer, with the idea of getting closer to a 'full-diet' CSA.

I think this is a direction all small farmers should consider.

And, here's where the Halloween Sale comes in . . .

I mentioned that I had written some books about making a small farm work; I'm offering these as a reward for your support, as well as custom software (spreadsheets) that I have written to help plan and manage your garden and your business.
Until midnight October 31 2013, you can get any or all of my books and courses at a 50% discount. Just enter the discount code 'pumpkin' (without the quotes) in the discount box on the pop-up order screen.
Proceeds from the sale will go towards helping fund the 'renewal' of New Terra Farm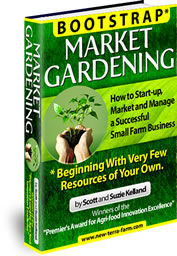 Get 'Bootstrap Market Gardening' and three bonus items (see link for details)
Get my 'How to Raise Meat Chickens' e-book PLUS plans for my Movable Coop.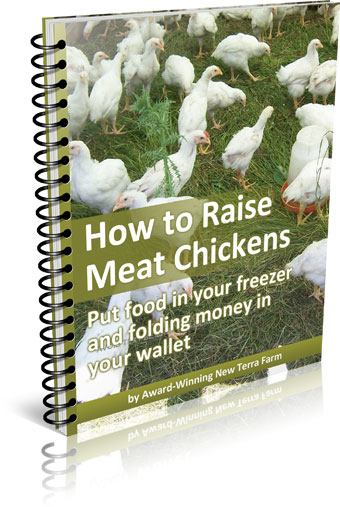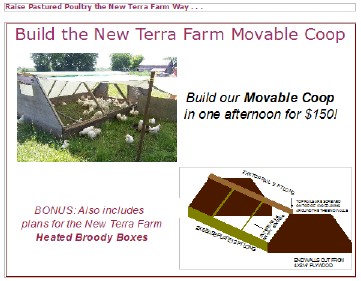 OR, you can get both books PLUS 'Pigs on Pasture' PLUS more bonus material in the Complete Start Farming Pack.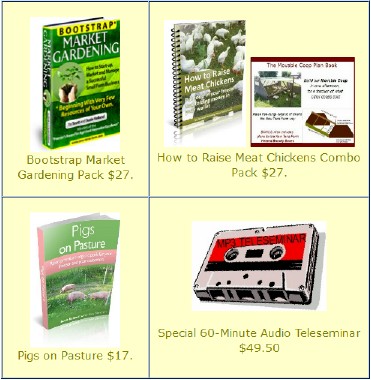 Regularly $47, get the Complete Start Farming Pack for just $23.50

Or, choose the Big Kahuna . . .
In January 2013, I led a 6-week tele-seminar course for 16 novice or 'soon-to-be' farmers and market gardeners; the Bootstrap Bootcamp Coaching Program. The course consisted of 12 written modules with 'homework' plus 5 training conference calls, all culminating in a custom plan to improve their focus, make the best use of their time, and, grow their farm business and profits to their full potential.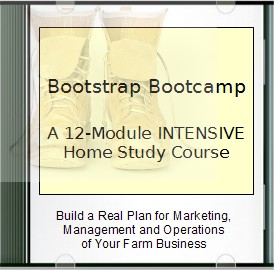 Participants paid $297 for the 'live' version of this course; I subsequently sold the recorded version on CD for $97 plus shipping and handling. Now get this intensive home study course for just $48.50, for a limited time.

Note this course will be delivered to you on CD (because of the sheer volume of material, download is not practical for this package).
I'll pick up the cost of CD duplication, packaging and postage. Note this is the ONLY package delivered on CD, the other packages will be delivered by download link.
Thanks for reading this l-o-n-g page
We appreciate your support for our dream of building New Terra Farm into what we know it can be. Even if you don't need our books yourself, we would appreciate it of you could pass it to someone you know may be interested through your contacts i.e. Twitter, Facebook, e-mail.

best regards,
Scott and Suzie Kelland
New Terra Farm