For extra income, start your own business online
I'm going to take a slight digression from my typical farming topics for this article: I'm going to write about how to start your own business online to generate additional income.
Need to create some additional income from home?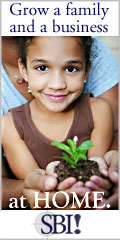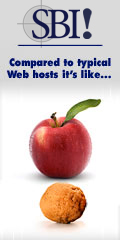 Here's why I'm writing about this now: As of April 2010, my website now produces enough income to just about cover my monthly mortgage payment on the farm itself!

Now this goal was about a year in the making, so it's not get-rich-quick. It represents the cumulative effort of many early-morning writing sessions. But the number of visitors to my site and therefore the income from them has been increasing steadily.

And, (best of all) I'm at the point where my website keeps producing 24/7 x 365, whether I work on it or not (very UNLIKE the garden!)

So, how does a web-site produce money? Here's the process in a nutshell:
I write Content that is designed to attract interest from the search engines, like Google and Yahoo. For example, if you search on 'free market gardening guide' you will find me in the #1 spot on Google, Yahoo, Bing, and ASK.


This interest generates Traffic i.e. visitors to my site


I PRE-Sell my visitors by offering them useful and valuable information for free. PRE-Selling, as opposed to 'selling', means I am using the free content to establish credibility with my visitors (just like this letter to you)


I Monetize my site by recommending products that may be of value to my visitors (both my own products and other people's that I am affiliated with.) Because I have demonstrated that I actually 'practice what I preach' - that is, I recommend only those things I have personal knowledge of – some people trust me enough to make a purchase based on my recommendation. And (ta-daaa!) I get paid.


And, because my website IS a business, all the costs associated with it are
tax-deductible business expenses.
My site is about farming and gardening because that's what I mainly enjoy; but if you want to start your own business online,you are not limited to those topics. Any theme that you have knowledge of and/or are passionate about can form the basis of an income-generating e-commerce website.
Juggling, how to host a great kid's party, travel, and asphalt (yes, asphalt!) have all been the themes of some very successful sites. You can check out some
SBI! Case Studies
for more examples of successful themes.
Lots of
work at home moms and dads
work-at-home moms and dads
have started successful e-commerce websites; it's a great business because you can fit the work in around your other responsibilities. And the tools are now so good that you don't need to know HTML, or SEO, or any of those other mysterious acronyms to get started. I recommend you
compare SBI! to any other solution
to see why I suggest Solo Build It! to start your own business online.
Many small farmers need off-farm jobs
to provide additional income. If that's your situation, I can now seriously recommend you start your own business online. My site is producing at least as much income as the typical part-time job, and it doesn't take me off the farm (no dressing-up to go to the office, either!)
By the way, I will soon be building a second Solo Build It! Site about my OTHER area of expertise, performance measurement. And my daughter has just launched her real estate site using Solo Build It! Check Solo Build It! it out for yourself at Compare
I am an affiliate of Solo Build It!, which means I get a small commission if you purchase Solo Build It! through me. If you do purchase a site, I am available by e-mail to help coach you through the 'getting-started' period. And, you too can become an affiliate, and add that income stream to your life too.
See also:
Best Online Business Ideas
Return to Home page from start your own business online