What can you do on your small property to get some REAL security... and maybe make an extra income?
Feed Yourself and Build a Business with my "Start Farming Bundle"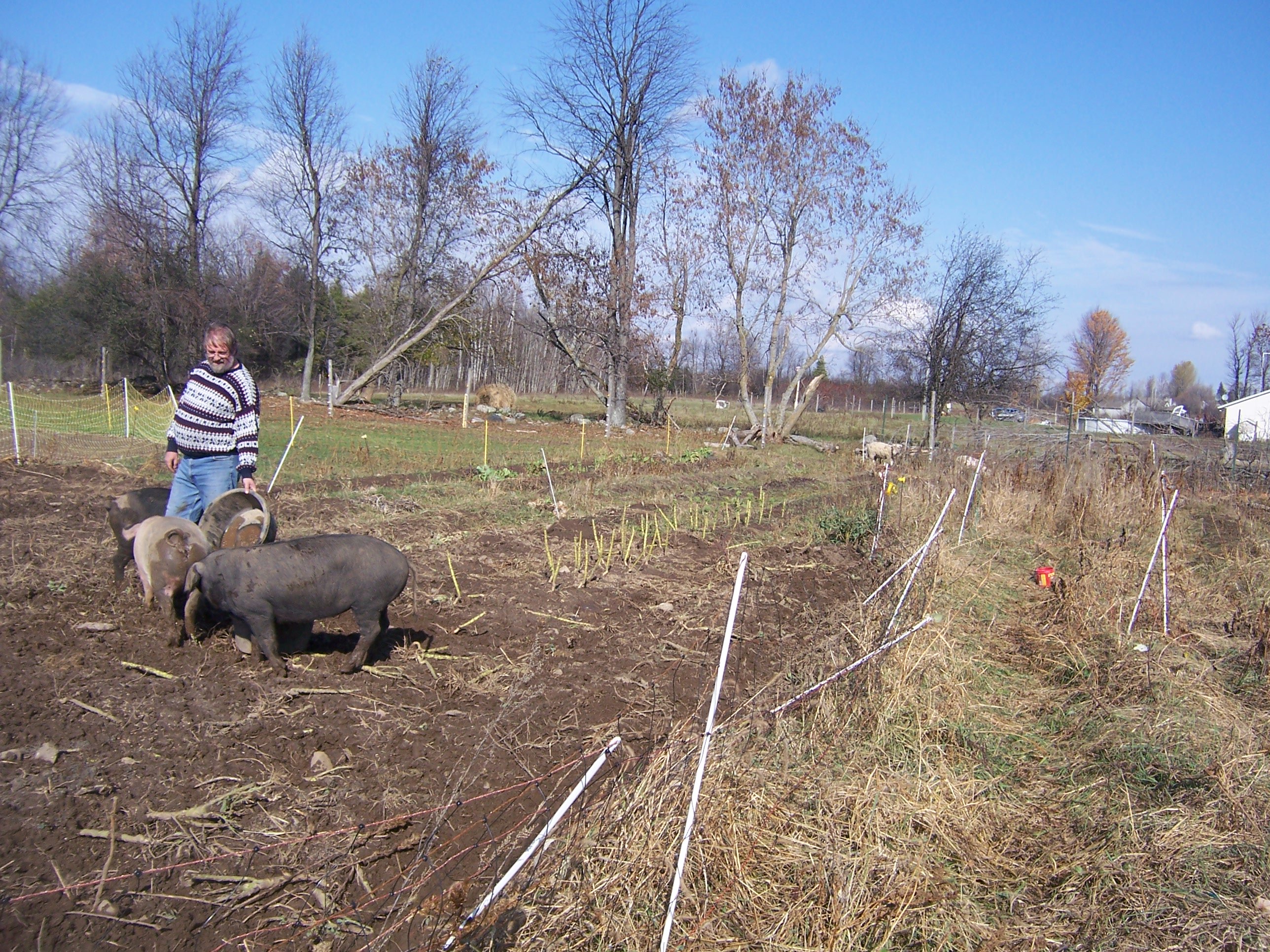 My piggies are helping to clean up my BIG garden
Dear fellow grower,

First off, thanks very much for your interest in my "Complete Start Farming Book Bundle".
You may have come to this page from because you are interested raising chickens, or pigs, or an organic market garden. Or perhaps you want to build and use your own greenhouse.
I've written books on all those topics, but before you consider buying one, please read this page first; if you accept my special offer, it will save you 1/3 the cost of these books individually.

If you follow the step-by-step instructions in any of my books, you can build a sustainable, profitable business even on a small property.

But, what if you could get even better results? What if you could multiply your results by adding more farm crops (and more income streams)?
---
Why You Should Consider An UPGRADE To My "Complete Start Farming Best Value Bundle"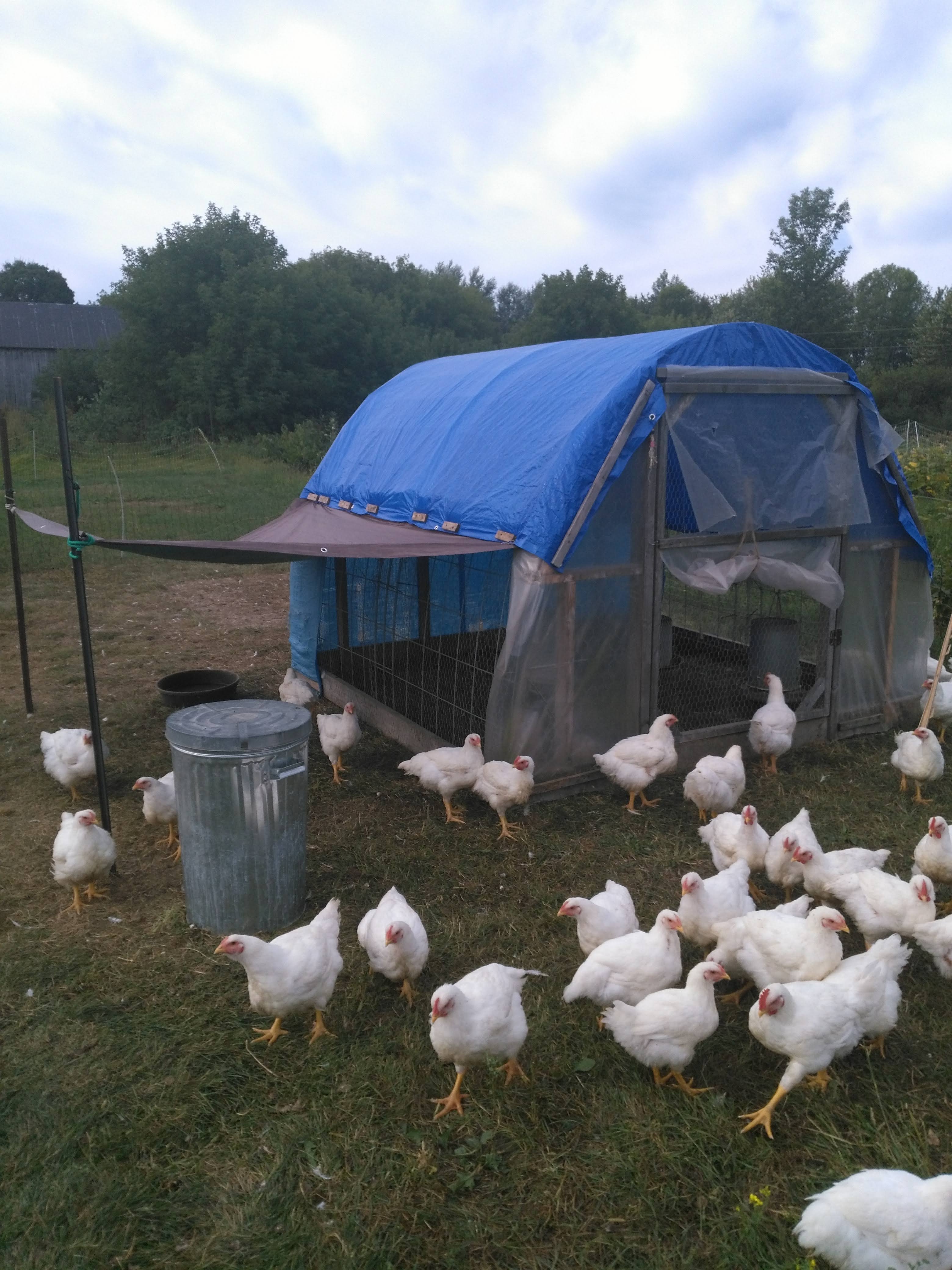 I rotate pigs and chickens through my market garden area
The Complete Start Farming Bundle, only from New Terra Farm!
This amazing bundle includes:
My 'Bootstrap Greenhouse' book including plans to build the THREE styles of greenhouses we use on the farm;
My 'How to Raise Meat Chickens' book plus Bonus Plans plans to build TWO styles of portable chicken coops;
My 'Raise Pigs on Pasture' Book, plus my brand-new Porkulator software to help you figure out costs and profits for your premium pastured pork;
AND, it includes my 'Bootstrap Market Gardening' book and the TWO bonus planning spreadsheets.

All this PLUS several more bonuses; a total of 14 valuable farming resources, a $55 value, for just $37.
AND you STILL get my full 1-year, unconditional money-back guarantee (see bottom of page).

---
"Okay, exactly what are we talking about here?"
Here's  how we work at New Terra Farm; our four main enterprises - the Bootstrap Organic Market Garden, our meat bird flock, our pigs on pasture, and our Bootstrap Greenhouse - all work together to actually improve our garden and our pastures, as well as our cash flow.

And, because our garden customers already know us (and love our fresh, delicious veggies), they are eager to buy our free-range organic pork and chicken.
Most years, all our pork and chicken is 'spoken for' before we even raise it! No more sales work required. I'm not crazy about being a salesman, so anything that makes that part easier is a good thing!

Using the methods in my Complete Start Farming Pack, you can raise healthy, nutritious pork and chicken in humane conditions, in just minutes a day.
You can build one (or ALL!) of my Bootstrap Greenhouses to extend your growing season - and your income!

This means you still have time to work your market garden, and can even farm part-time while you keep your 'day job' . This is the ultimate side hustle!
---
Imagine developing multiple farm enterprises even on a small property!
If you want to find out how to efficiently start-up and manage a small mixed organic farm, take advantage of this special offer.
My "Farm in a Box" Complete Start Farming Bundle contains my three best small farm business books, PLUS, plans to build my three Bootstrap Greenhouses, AND a bunch of bonuses!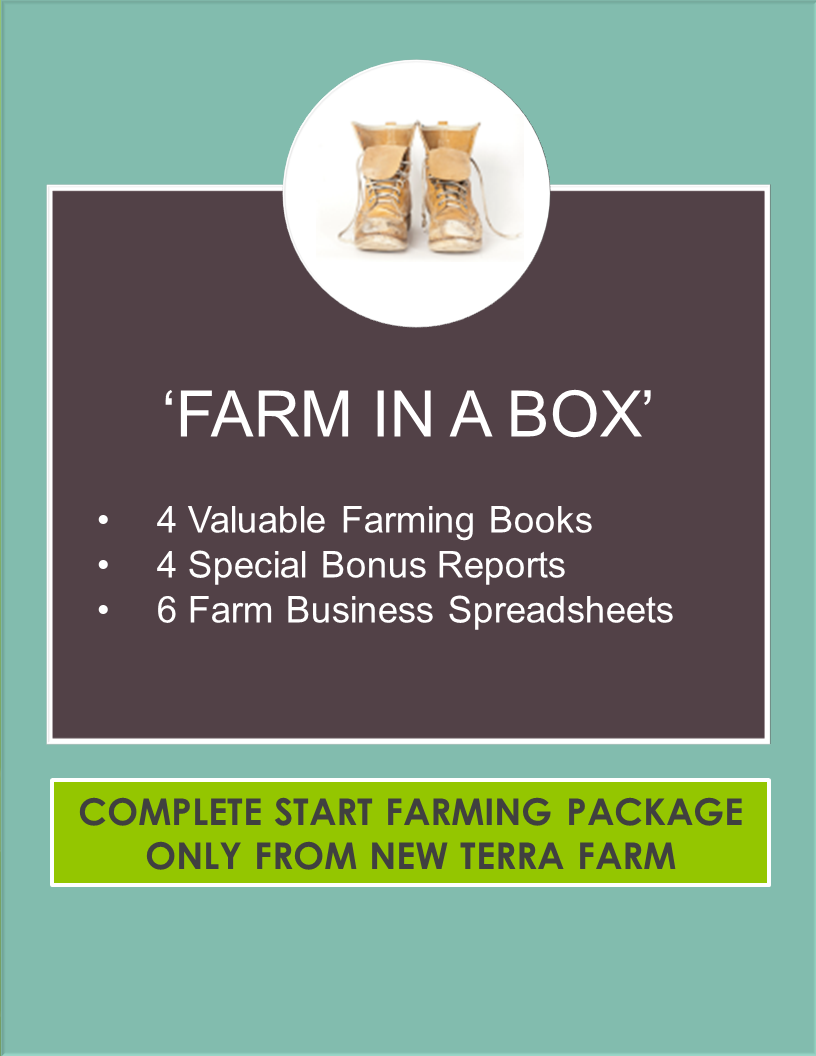 "Sounds like a good deal, but I need to know more before I decide to buy. . ."
OK, here are the nitty-gritty details of my "Complete Start Farming Book Bundle":

Sells separately for $27.95
Bootstrap Market Gardening, my first Bootstrap Book, shows you step-by-step how to start-up, market and manage an organic market garden based on CSA principles.
New edition includes the brand-new for 2022 Bootstrap Training Workbooks and software.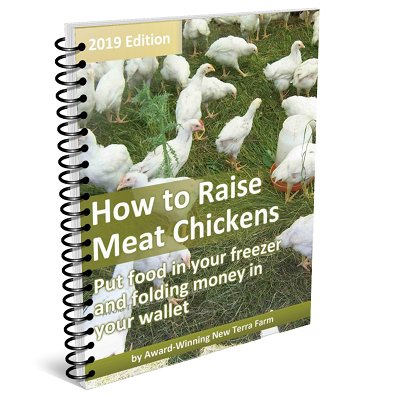 Sells separately for $9.95
Bootstrap Birdies! This is the newest edition of How to Raise Meat Chickens, now with TWO bonus chicken coop plans:
the original Movable Coop, and;




the New Terra Farm Hoop Coop.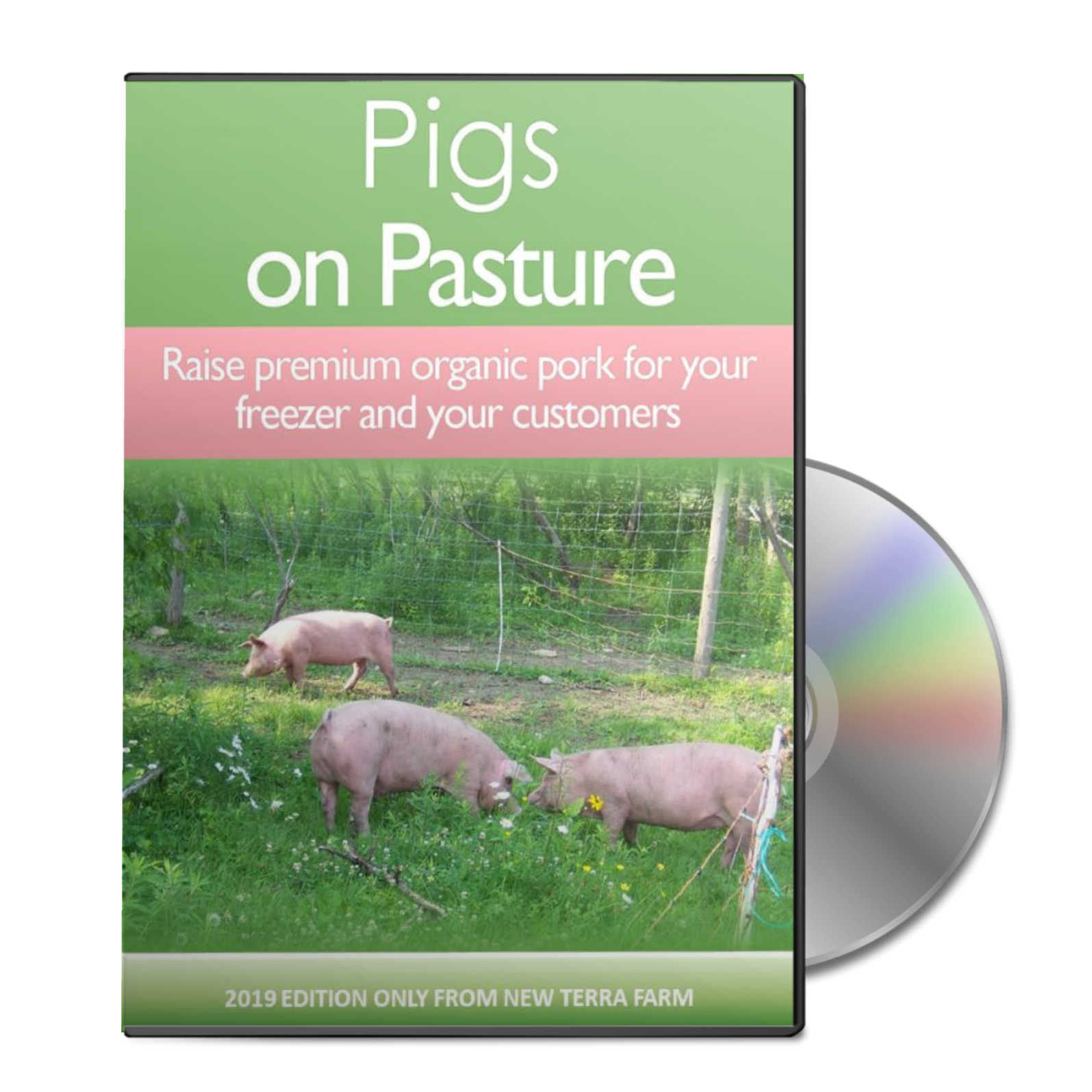 Book and software sells separately for $9.95
Bootstrap Bacon!  Raising pigs is a great complement to your market garden. Piggies will root up the soil and clean up garden waste, turning old veggies into delicious organic PREMIUM PORK.
My latest edition also includes my fabulous Porkulator spreadsheet. I couldn't find a tool to help me calculate costs and profits for my pastured piggies, so I had to create one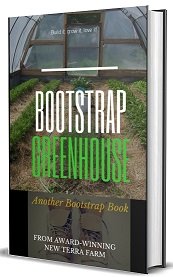 Sells separately for $9.95
My latest Bootstrap Book! I wrote this book to show how ANYBODY can build and manage a small greenhouse, quickly and cheaply.
You get plans for my THREE greenhouse designs, with photos and instructions. PLUS two bonus reports!

And, a couple MORE bonuses!
Yes, there's even more in this incredible bundle. . When I taught the Bootstrap Boot Camp Success Plan course to a group of new farmers and growers, I developed 4 additional pieces of software to help them manage their farm businesses. 
In the Business Software Bundle you get the following valuable items:
The Farm Budget Planner

The Harvest Schedule and Value Calculator

The Gross Sales Calculator

The Projected income and Expense Calculator
This software bundle sells separately for $9.95, but I'm including it in the Complete Start Farming pack as an added special bonus.
This brings the total value of this deal to $67.75, but you still pay just $37 to get the Complete Pack
There are 15 separate farm books, bonuses and spreadsheets in this bundle.

When you click on the button below and pay securely through PayPal you will receive a download link for ALL the books, plans, software, and bonuses.
You can start reading and planning your own small farm dream right away, and save 45%.
Get them All in my Complete "Start Farming Bundle" - 

100% 
Risk-Free!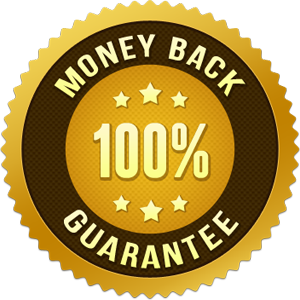 I want you to have all the time you  need to read and USE my Complete Start Farming Books.
That's why I'm going to give you a full 12 months to decide if this is for you.
If for any reason, or no reason at all, you are not 100% satisfied, simply send me an email, and I'll refund every penny of your investment . . .
No questions asked!
Scott Kelland


p.s. I can only offer this deal at this price because all the books, bonuses and software will be delivered through a secure download link.
No waiting for physical books to be shipped, you can start planning your own small farm goals and dreams right away, no matter where you are, even at 2 in the morning. Click the banner to get started right away!