Hoop House Kit Review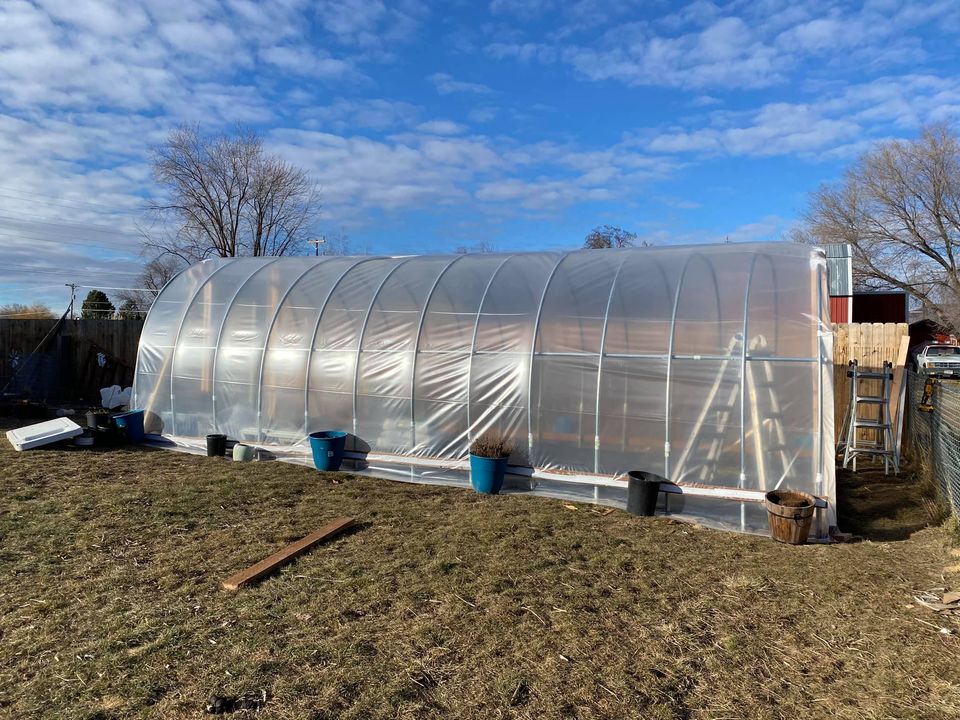 The Bootstrap Farmer hoop house kit review. My top choice for a DIY hoop house.
I've built a number of hoop houses on my farm and assisted neighbours with theirs. No question my hoop houses have been just about the best investment on my farm. I can grow more crops over a longer season, with higher yields and better quality.
I'm planning on building another one in the Spring of 2024; I have the hoops and the lumber, but I need the connectors and cross-pieces and other hardware.
I'm starting with a heap of hoops, I need a hoop house kit to pull it together.
So I've been researching brands and options, and reading hoop house kit reviews. This article draws on my practical experience as my recent research experience to show you the features, advantages and benefits of my top choice to build a hoop house of your own. So let's get on with the Bootstrap Farmer Hoop House Kit Review.

The Brand. Bootstrap Farmer is a garden supply store serving small and large growers in the US and Canada. They offer everything from grow bags, micro-green & seed trays, plastic film, shade cloth, row seeders, and of course the subject of this review - hoop house kits.
They focus on US-manufactured products and offer free shipping to the lower 48 on orders over $49. Returns can be made on most products within 30 days of purchase.
Their headquarters is just located outside of Philadelphia and their main warehouse located in North Texas.
The Product. The Bootstrap Farmer hoop house kit provides the most complete kit I've found. The kit includes:
All the nuts, bolts, screws, and connectors

Greenhouse spring wire and lock channel to keep your poly plastic secure

Ground post driver allows you to drive your ground posts safely into the ground

Cross Connectors to attach arches to ridge poles

Printable 'Buy Local' Chart

6 mil greenhouse plastic with a 4-year warranty, will cover the entire greenhouse, including end walls.
The kits are available in 10', 12' and 20' widths, and lengths from 20' to 100'.
This kit is meant to be used with your own locally sourced lumber and fence top rail to for the hoops and end walls. The included Printable 'Buy Local' Chart will tell you what you need.
The greenhouse plastic included with this kit is a sturdy 6 mil in thickness, and comes with a 4-year warranty. It is UV-A coated to help protect it against UV degradation.
Greenhouse plastic features: 
- Anti-dust protection, 
- Light transmittance > 90%
- Light Diffusion 20%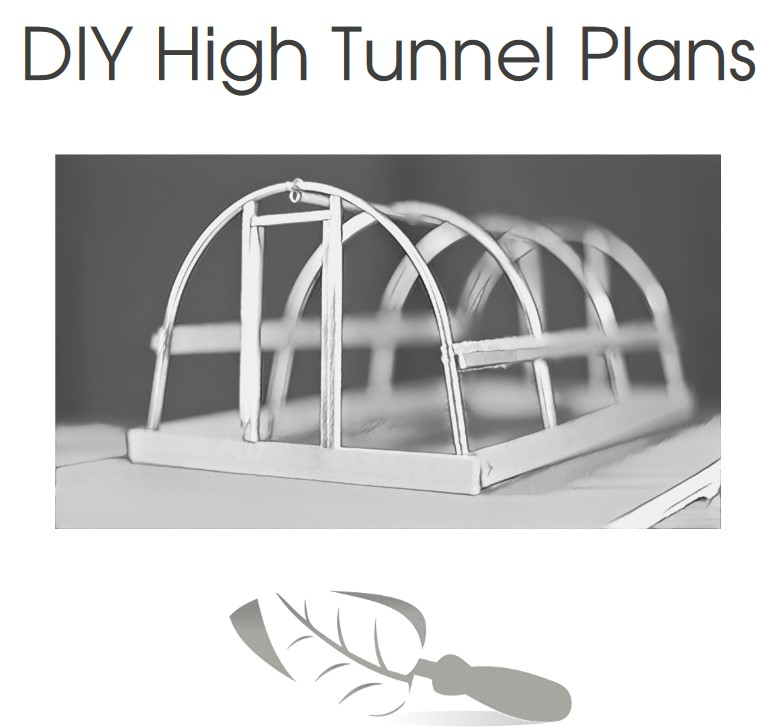 Bootstrap Farmer Plan Book
Bootstrap Farmer also makes available a 38-page plan and instructional book to build your own hoop house. The plan book includes instructions for siting and squaring your hoop house as well as guidance to bend the hoops and erect the frame.
Their website also provides a number of articles and videos ranging from deciding which greenhouse plastic to use to setting up a drip irrigation system for your greenhouse and garden.

Optional Extras for Your Hoop House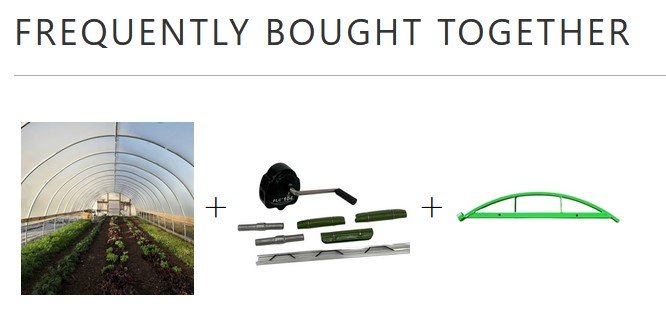 Bootstrap Farmer also sells a side-wall roll up kit, and a hoop bender you can buy at a good package price.
Bootstrap Farmer sells also these items separately. Not everyone needs a roll-up sidewall, and some people purchase multiple kits (you only need one hoop bender).
I don't need a hoop bender (I have my heap of hoops), but I'm going to buy the sidewall roll-up kit for this build. This will provide better ventilation in the full heat of summer.

The sidewall roll-up kit makes use of your locally-purchased 10' EMT conduit. This kit includes a roll-up side set up for each side of your hoop house.

Included:
2 Greenhouse Roll-up Cranks - One for each side of the hoop house

Spring Wire & Lock Channel for hip board

3/4" couplings connect each piece of 10' EMT conduit used to make the roll-up sidewalls.  EMT is not included

Snap clamps every 2' used to attach the plastic to the conduit

Eye bolts for tie-down ropes
You can also get sidewall insect netting that is premeasured to accommodate the roll-up sides on your  hoop house. The netting attaches using spring wire and lock channel for excellent protection against common garden pests. The netting is available in 6'.5" widths and 65', 105', and 170' lengths.
Hoop House Kit Review - The Wrap-Up

At the time of this review the 20' x 40' hoop house kit was selling for $1,218.00 (Cdn), about $882 USD. This is a good price for a kit that includes all the hardware and the 6 mil poly cover.
The roll-up sidewall kit was $468, and the hoop bender was $156.

The kit is flexible and customizable, offering a range of widths and lengths to suit the space you have.

In short, this kit will build you a hoop house that will be a valuable addition to your farm and garden.
You can get the Hoop House Kit here.

See Something You Like? Share!