The Beginner's Guide to Starting-up, Marketing, and Managing an Organic Market Garden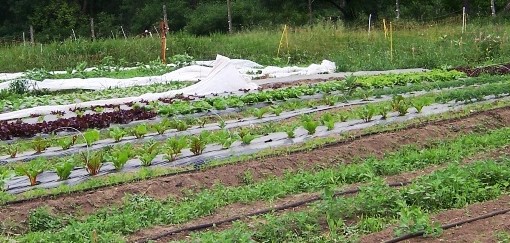 I love my market garden!
Times are tough for a lot of people right now.
Businesses are closing, or operating under restrictions.
Through no fault of their own, people are out of work or underemployed.
I understand. I was in the same position. I first started our CSA market garden business because I had to make some money fast.
The message I have to share is essential for anyone who wants or needs to make more income sooner rather than later.
In the next 5 minutes I'll share with you how I came to build a real business on my small property. And how I did it without a lot of money or resources of my own to start (hint: that's why I call it 'Bootstrap Market Gardening').
I'm going to explain the whole system to you on this page. How I learned to start-up, market and manage a successful and profitable business, doing something I loved anyway - growing great food.
Our garden provided food for more than 90 families
Launching any business is a serious undertaking. You have probably heard the statistic that '95% of businesses fail within the first five years'.

But you can beat those odds by following a proven system. Because, if SOMEONE did it, you can too, by doing what they did.
That's how franchises work, and why there seems to be a Starbucks on every corner.
The system I created can empower anyone to:
Build a business on their own terms

Start part-time and build to a full-time income

Make a right living on your small property

Enjoy the peace of mind that comes with taking control of your financial future
You can do this.

You can have a step by step plan to start-up, market, and manage your market garden business laid out and ready to launch quicker and easier than you might think. Even if you are a beginner without a lot of growing or business experience.
I promised to 'spill the beans', but first I feel it important to mention this is a complete real-world tested system.
Hundreds of people have bought and used it to build a real CSA market garden business of their own. 
Something else you should know: I offer a 100% no-questions-asked money-back guarantee on this system. In more than 5 years and nearly 1,000 purchases, I have never had to make good on that guarantee.
So I'm confident anyone who wants to build some financial freedom can benefit greatly from this resource.
---
First though... let me tell you a little more about myself and how I discovered this system
I started where you might be right now.
I am NOT a born gardener. I didn't grow up learning from generations before me the easy way to grow a successful garden for money.  

I was pretty good at growing stuff. I loved my garden, I loved getting the seed catalogues every spring, I loved getting my hands dirty, and I loved when I sold some garden goodies to pick up some cash. 
But the effort I put in wasn't paying me back in proportion. 
And like I said, sometimes there was too much month left at the end of the money.
I needed a way to get paid better for the work I was putting in.
Now in my old 'straight job', I was a business consultant specializing in designing and improving systems.  
I came to realize there is more to a successful market garden business that just being a good grower.
You need to know how to find customers.
You need to be able to set goals and plan priorities.
You need to be able to manage cash flow. 
And you need to be able to do all that while still keeping your garden in full production throughout the season.
One day the lightbulb came on, and I realized...
Market gardening success depends on the right system!
---
Once you Have a System to Follow, Things Become so Much Easier!

What if someone  could show you, step-by-step how to start-up, market, and manage a successful market garden business, even on a very small property (and a very small budget)?

I called it Bootstrap Market Gardening. Inside  you will learn this step-by-step process that won us (among other things) the $5,000 Premier's Award for Agri-Food innovation. 

I don't tell you this to brag, but to demonstrate that our system holds valuable, practical knowledge -  and is so simple even a politician could understand it!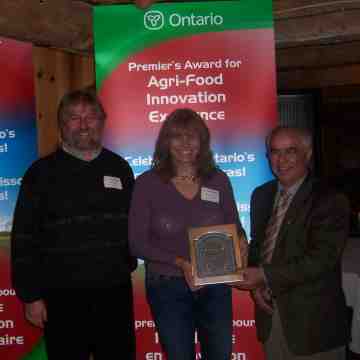 Check out those smiles, we had proof our system was valuable.
Any 'system' is just a series of small tasks...
Any worthwhile pursuit, whether building a house or building a market garden business, is just a series of small tasks that you perform, one after the other.

We're going to look at that series of small tasks that add up to build your business.
Sounds easier already, right?
The SECRET is tackling the RIGHT small tasks in the RIGHT order.
---
My 4-Step System
1. PLANNING is the fun part: you decide how much money you want to make from your market garden, and how many customers you need to make that happen;

2. MARKETING is reaching out and finding those customers and telling them what you have to offer and inviting them to buy. TIP: there is an easy, non-sleazy way to get your customers to sign up.

3. MANAGEMENT means answering a few questions about how you will run your market garden business. How much space will you need, and where to find it? How will you organize garden work? TIP: you can find space for your garden even if you don't own a farm.
4. PRODUCTION means laying out your garden efficiently and growing, harvesting and processing your delicious veggies for appreciative customers.
This is key: if you want to be a successful market gardener... then planning, marketing and management are just as important as growing great veggies!
When it's set out like this, it's pretty easy to see the system I'm suggesting for you. In fact the whole concept fits on one page (just like this).
This section showed you the 'what'.
My Bootstrap Market Gardening book shows you 'how'.
Bootstrap Market Gardening is my "master class" on starting up, marketing, and managing a successful market garden, based on CSA principles.
Almost a thousand people have bought in to this model. 
Because... this is not just a gardening book. 
This is a book about building a successful, sustainable market garden business. 
Reality check time: market gardening is real work. You will have to apply your brains and motivation and yes - hard work -   to build a successful business.

But if you agree that some hard work is worth the reward, my book can show you how.
And it comes with a couple bonuses to help you manage your garden and your business. More about that just a little later.
---
Bootstrap

Market Gardening  2022 Edition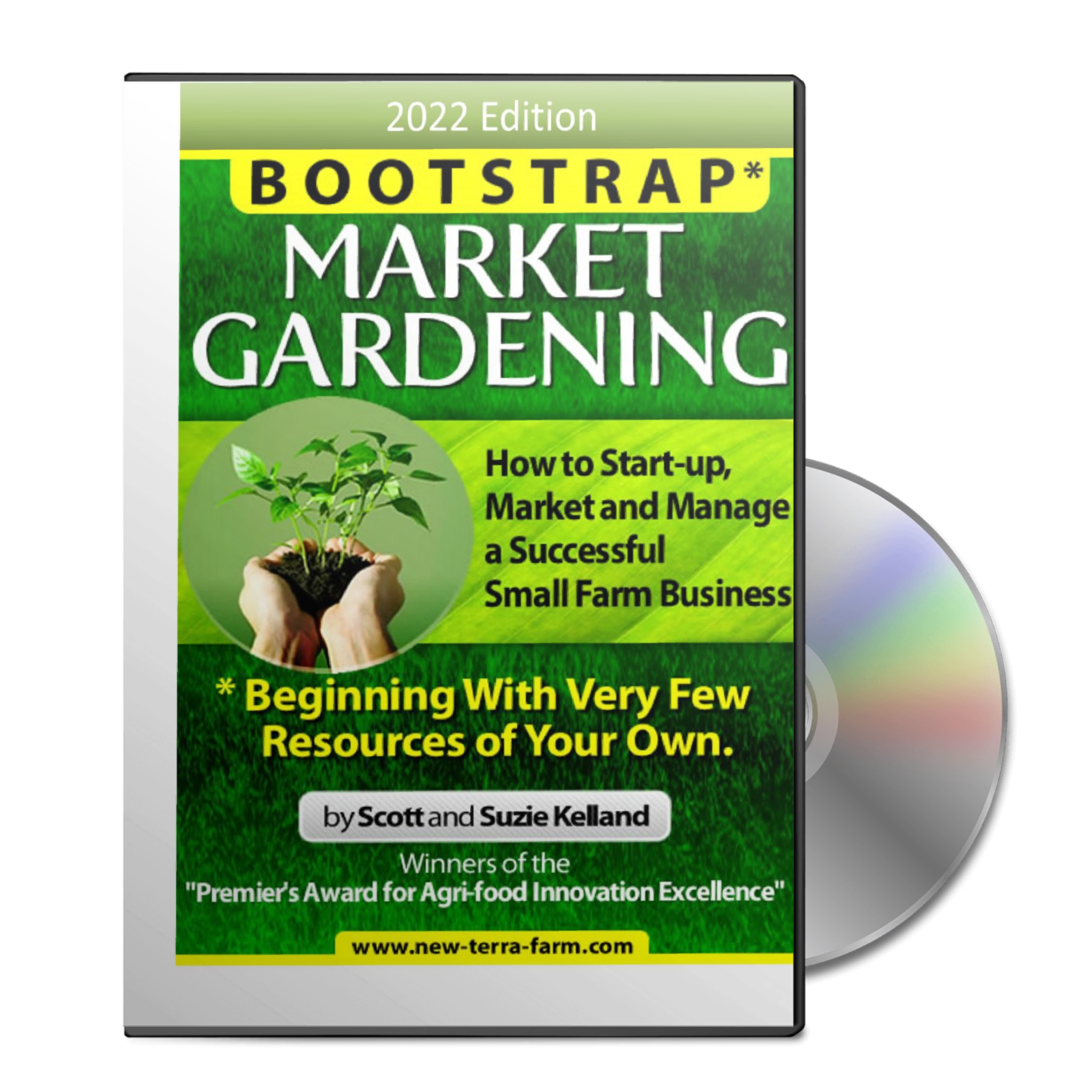 Now includes Garden Planner and Harvest Calculator spreadsheets. All three valuable resources for just $27.
Bootstrap Market Gardening shows you step-by-step how to start-up, market and manage an organic market garden based on CSA principles.
Latest edition includes my Garden Planner spreadsheet and the Harvest Schedule and Value Calculator spreadsheet.
I created the Garden Planner spreadsheet to take the 'guesswork' out of planning your garden crops.
The Bootstrap Garden Planner will tell you:
how much of each crop you have to grow, on a week by week basis, to meet your customer demand;

when you need to start the plants;

when you can expect to harvest them;

how much each crop will yield;

how many garden beds/rows you will need for each crop;

how much space your garden will take;
The Harvest Value and Schedule Calculator  is the tool we use to help figure out prices and quantities of crops we plan for the upcoming season. Whether you plan to sell through a CSA or at a market stand, use this tool to plan your weekly sales and income.

Get 'Bootstrap Market Gardening' and the 2 bonus tools for just $27.
I think a garden rake costs more than that these days. And this 'tool' can help smooth put your life!
---
Market Gardening is Real Work... But You Can Work Smart
The Premier paid me $5,000 for this knowledge, but you can get "Bootstrap Market Gardening" for quite a bit less - $27.
My books have helped hundreds of new and soon-to-be market gardeners launch their own successful small farm businesses.
Here's what one couple had to say about Bootstrap Market Gardening...

"Dan and I found your book inspiring and helpful. In fact, it took us from "hmmm...this might be for us" to selling five garden shares 3 weeks later!

We are 3 weeks or so from wrapping up year one and looking forward to year two and 25-30 shares!

Thanks so much for your helpful programs that make planning our business almost a breeze. 
Dan and Jenn S.
Itty Bitty Acres
---
Get

Bootstrap Market Gardening

  RISK-FREE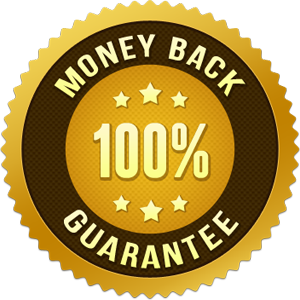 I want you to have all the time you  need to read and USE Bootstrap Market Gardening.
That's why I'm going to give you a full 12 months to decide if this is for you.
If for any reason, or no reason at all, you are not 100% satisfied with what's in the Bootstrap Market Gardening Pack, simply send me an email, and I'll refund every penny of your investment . . .
No questions asked!
You can buy Bootstrap Market Gardening securely using PayPal or your credit card. You will receive a download link to get your book and bonuses right away, no waiting for a physical book to be shipped. Click on 'Add to Cart' to get started planning your successful market garden business.

Happy reading, happy growing

Scott Kelland
New Terra Farm