The Best Gardening Books Curated By New Terra Farm

I read. A lot. My personal library of farming and gardening books has over 150 print titles, with a bunch more on my phone.
And now I've found a cool way to recommend some of the best gardening books I've discovered over the years.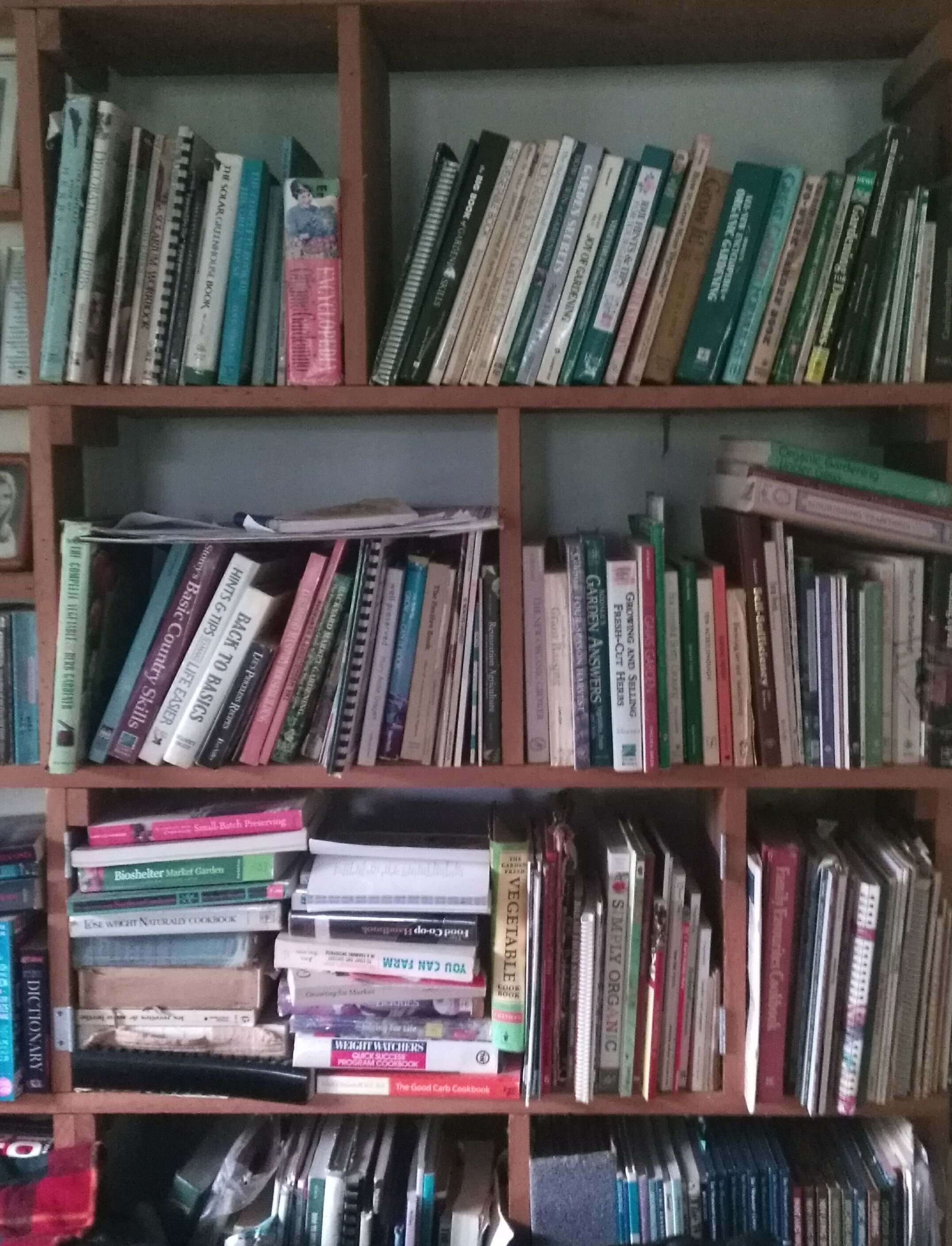 Not Dewey Decimal, more like 'Do we know where that book is'?
I discovered an on-line retailer that actually supports local,  independent bookstores by sharing 10% of all sales.
They have raised over $5 Million in support of bookstores in many communities. Here's a blurb from their site:
"We believe that bookstores are essential to a healthy culture. They're where authors can connect with readers, where we discover new writers, where children get hooked on the thrill of reading that can last a lifetime. They're also anchors for our downtowns and communities".
Get A Book, Help A Bookstore

I've curated a selection of the best gardening books on the Bookshop site:
home vegetable gardening;
organic gardening;
raised bed gardening

market gardening;
survival gardening; and
best gardening books for kids
In most cases, these are books I've either read or I'm familiar with the author from other books. And a couple I recommend just because they cover an important topic and fill a 'gap'.

Check Out My Personal Bookstore Here

Go here New Terra Farm Bookstore to see all of my favorites.
"Thanks to Bookshop, there is no reason to buy books on Amazon anymore."
— Inside Hook
Here's a few of the titles:
You can also search for a book

Or go to the New Terra Farm Bookstore to see all my recommendations.
You might also want to check out this FREE Guide to Organic Gardening. Good overview of the step by step process to establish an organic garden, complete with grow guides for common garden vegetables.