Almost a thousand people (963 to be exact, up to April 2021) have taken advantage of these special deals...
---
Best Value Book Bundles:  the practical information I wish I had when I started farming 20 years ago...

There's a saying: 'Good judgement comes from experience; Experience comes from bad judgement'!
In 2007 New Terra Farm won the Premier's Award for our small farm marketing and management model.
Through experimentation and experience (and a few mistakes) we had built an example that anyone could follow to create a successful small farm business.
So we decided to write the books that we wished we had when we started.

Since then, it's been our mission to offer practical gardening and farming training to homesteaders, novice market gardeners, 'wanna-be' farmers and people who are just looking to create a real garden to get real food security.
Over the years, almost a thousand people have used our books and courses to help put their garden and farm enterprises on a practical footing.
I don't write about anything I don't have personal experience with. That's your assurance that my books are "real-world" practical.
Why you should consider an UPGRADE to one of my Best Value Book Bundles
I believe all the individual books and training programs offered by New Terra Farm provide solid value. And the hundreds of people who have bought one or more of them apparently agree.
Now, I've combined them in my Best Value Book Bundles. If you take a couple minutes to read this page, you might save some money.
Read on to see if this information is what you need to take your garden or farm plans to the next level!
Deal #1: Save Over 50% with my "Homesteader Book Bundle"


There are eleven (11) separate valuable information resources in my Best Value Bundle for homesteaders. They sell separately for $95.
Get them ALL for less than half price.
Get the details (and the DEAL) here
---
Deal #2. Start A Farm Business (or two, or three) - with my "Start Farming Bundle" and save more than 50%...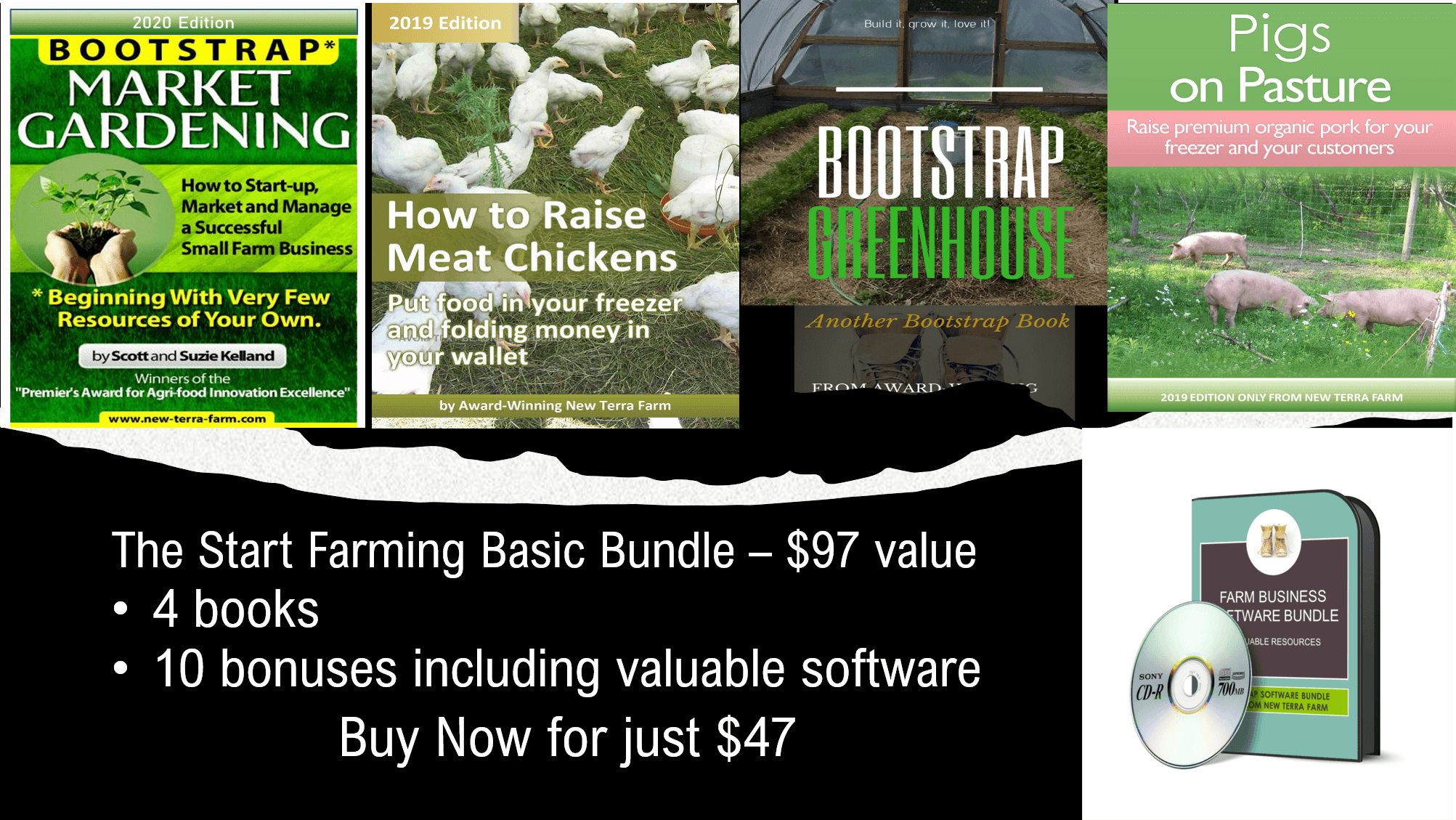 If you have a small property and have ever wanted to create an income stream from it, this bundle is for you.
We won our Premier's Award because we created a small farm planning, marketing and management model that just about anyone (with the will to put the work in) can follow to create a successful, sustainable business on their small property.
There are fourteen (14) separate valuable farming resources in the "Start Farming Bundle", a $97 value.
Get them ALL in this bundle and save over 50%
---
Deal #3. This is BIG - get BOTH Bundles for just $10 more!
This is the ULTIMATE Book Bundle!

Get ALL the books, bonuses, plans and software in both bundles, a total combined value of $137. for just $57.
That's a savings of $80 over the individual costs of these valuable farming and gardening resources.
Lets add it all up:
1. Bootstrap Market Gardening plus 2 software bonuses;
2. Build a Bootstrap Greenhouse plus 2 bonuses;
3. Bootstrap Survival Garden plus Bonus Garden Plan Book;
4. How to Raise Meat Chickens plus 2 Bonus Coop Plans;
5. Pigs on Pasture plus Bonus Porkulator Software
6. My Farm Software Bundle with 4 more valuable spreadsheets, and
7. My 2021 Printable Garden Journal.
That is 17 separate valuable resources with a combined value of $137.
Click on 'add to cart' to get my ULTIMATE Book Bundle for just $57. That's a savings almost 60% over the individual purchase prices.
---
Important Note: I can ONLY offer these deals because my practical farming books will be delivered to you electronically, via instant secure download.
No waiting for a physical book to be shipped!
The New Terra Farm "

Risk-Free

Guarantee"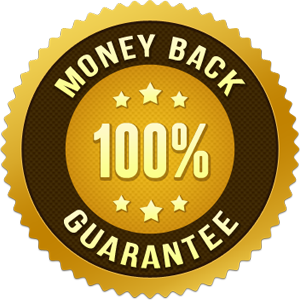 All my books and course are backed by a full 12-month guarantee. if you feel my books did not deliver valuable information, you can return them at any time in the next 12 months for a full refund, no questions asked. Just send me an email and I'll send you your money.

---
p.s. almost a thousand people have bought my books and courses over the last few years. In all that time, one person requested a refund, which I promptly issued. 
Try the bundle of your choice (or BOTH of them) at no risk.