Start Reading Bootstrap Market Gardening Here for Free
Here's where this experiment in belief and the power of the Internet starts!

You can begin reading my book Bootstrap Market Gardening here for free. Note: please respect my copyright and DO NOT copy or reproduce the information you see here without my prior consent.

But feel free to share this link with a friend that you think might appreciate the information.

You can read the whole story here of why I chose to set my Bootstrap Book free or just read on to get the full text of Bootstrap Market Gardening.


---
For Further Reading . . .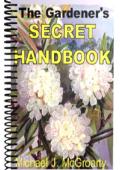 Free Gardener's Secret Handbook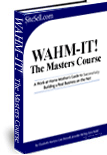 Free Work at Home Masters Course
BOOKS AND VIDEOS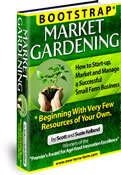 Bootstrap Market Gardening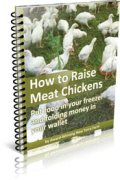 Pastured Poultry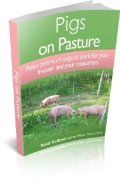 Raise Pigs on Pasture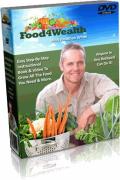 Food4Wealth Book and Videos
Introduction to the New Terra Farm Bootstrap Market Garden
Let me start by giving you a little of our back story so you can understand where we were coming from when we developed the 'bootstrap market garden model' for our farm.

You may have seen this question on our web site: 'Why would a forty-something couple buy a small farm'? Farms are hard work, there's a lot to learn, and besides, 'everybody knows' that agriculture is in trouble in North America. There's that 'farm income crisis' we keep reading about. So there's no way a small farm can be productive and actually make money, right?

Well, we didn't believe that was necessarily true. Yes, there are problems with the current 'agri-business' model of agriculture in Canada. And yes, many current methods of farming are not sustainable by any definition of the word – i.e. economically, or environmentally. But we believed there were other models that might not have these drawbacks. So when we bought our farm in June 2000 we decided to explore other ways of doing things.

While for many years we have had an interest in gardening, farming and all things rural, neither of us comes from a farming family. Prior to buying our farm in the summer of 2000, much of our knowledge was theoretical; we had read a LOT of books (e.g. Eliot Coleman, Joel Salatin, Andy Lee, – see Annex E - Resources) and subscribed to a number of 'lifestyle' magazines e.g. Harrowsmith, Back Home, Mother Earth).

We were also members of organizations that brought us into contact with farmers e.g. Canadian Organic Growers, Rare Breeds Canada. While the books and the contacts provided us with a lot of ideas and options for our farm we were still pretty much 'spectators' at the farming game.

We knew that when we bought our farm we wanted to create a full-time farm business (and a full-time income, not necessarily the same thing!) So we spent the next several years exploring, growing and learning. Trying to figure out what we liked to grow, what were we good at growing, and what would sell.

Continue reading Introduction to the New Terra Farm Bootstrap Market Garden



---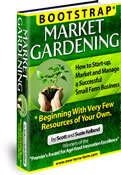 p.s. if you just can't wait to get started with your own Bootstrap Garden, you can Get Bootstrap Market Gardening and 5 bonuses right now