A 5 acre farm plan for the small landholder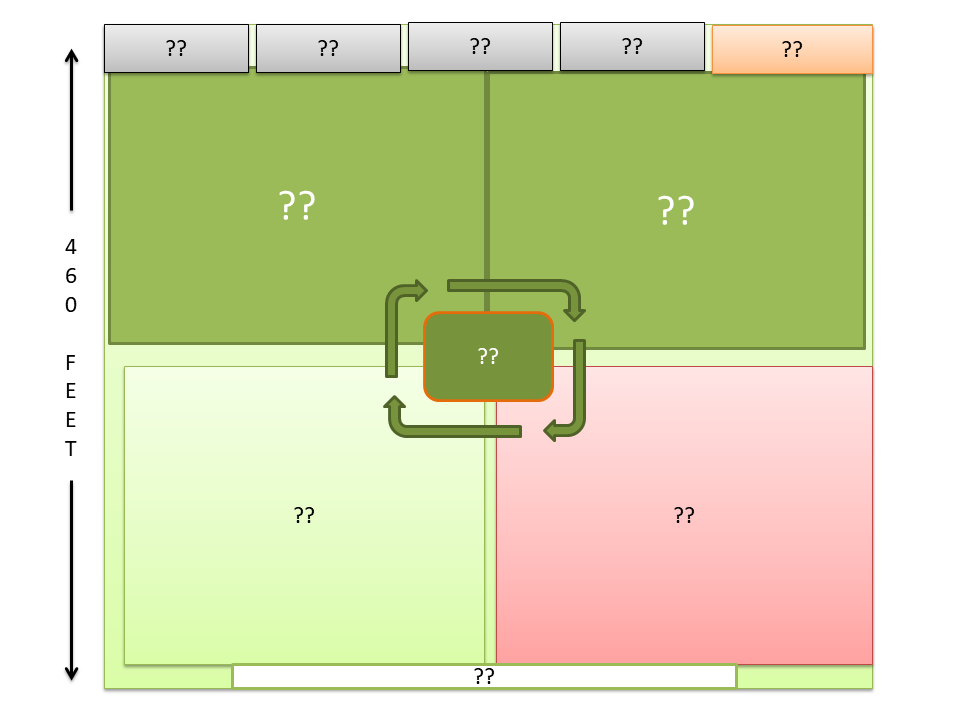 What should be in your 5 acre farm plan?
More and more people are leaving the cities and buying small rural properties.
How do you make best use of a small holding? Can you actually make a living on 5 acres?

Here's a 5 acre farm plan to help them (and maybe YOU) manage a micro-farm to create a sustainable, profitable business.
---
New Special Report:  "Grow the Top Ten Most Profitable Vegetables".
Grow like the pro's for maximum productivity (and profit)!
---
 To start, let's set some basic assumptions in place:

Assumption 1. The farm will be 'natural': We will use organic and sustainable methods to the degree feasible. If you live where you work, you don't want to introduce toxic substances into the environment.

Assumption 2. Integrated production of livestock and vegetable crops: Livestock animals are beneficial on a small farm, provided you raise them properly. This means raising them outdoors and not in confinement. And the livestock will add another valuable income stream to your micro-farm.

Assumption 3. This is a business, not a hobby: No business starts up without some idea of where customers will come from, or how much revenue is needed, or who will do the work needed on your 5 acre farm.
This means we need to think about planning, marketing, and management as well as production. Your first step should be to build your Success Plan for your business

OK, with these basic assumptions in place, let's look at the plan.

---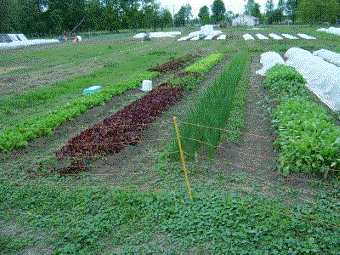 Looking south from our main garden, a key part of our farm plan. We also rotate small livestock through this area
The 5 acre farm plan
Here are the pieces of your 5 acre farm:
Two garden plots comprise about half the space available for your CSA market garden (see graphic below)


One-and-a quarter-acre cover cropping area

One-and-a quarter-acre for raising meat chickens, turkeys and pigs

4000 square feet  in hoop houses for starting transplants and growing early crops. The hoop houses will reside at the north end of the property, to avoid shading crops and also to help provide a windbreak from northerly winds.

20 beehives to help with garden pollination and to produce a cash crop of honey. The bee yard can be on the perimeter of the garden.

Assorted fruit trees on the west perimeter of the property.



Equipment needed for your 5 acre farm
Here's a list of the minimum basic equipment needed to efficiently manage your mini-farm:
Diesel tractor and loader in the 40-45 hp range

Spader with power harrow

Bed shaper and drip tape/plastic layer

Transplanter

Rotary Mower (Bush Hog)

Rear-time tiller (Troy-Bilt or BCS), 8-11 hp range



Bed shaper can also lay plastic mulch - We contract this work out to neighbour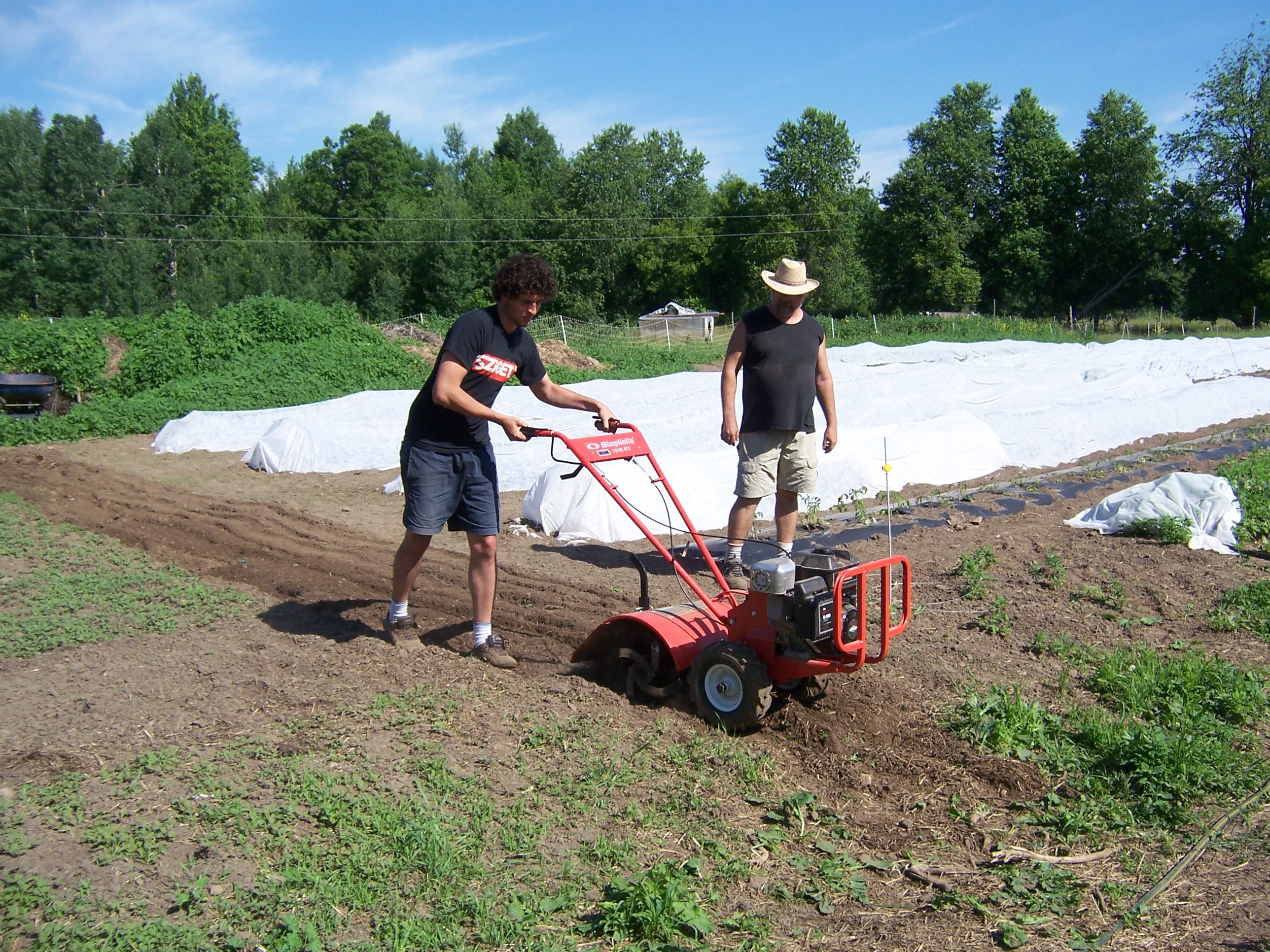 Roto-tiller also cultivates between rows
Supplies for the Serious Grower

If you've surfed around my site you may have seen my farming books - 'Bootstrap Market Gardening', 'Bootstrap Greenhouse', 'Bootstrap Survival Garden'.
I didn't know it when I wrote the books but there is an AWESOME supplier of commercial-quality farming and gardening supplies serving the U.S. and Canada.
You need to check put BOOTSTRAP FARMER.
They have everything you need for seed starting and greenhouse growing - including the greenhouses! They are worth a look if you need to get your growing game going.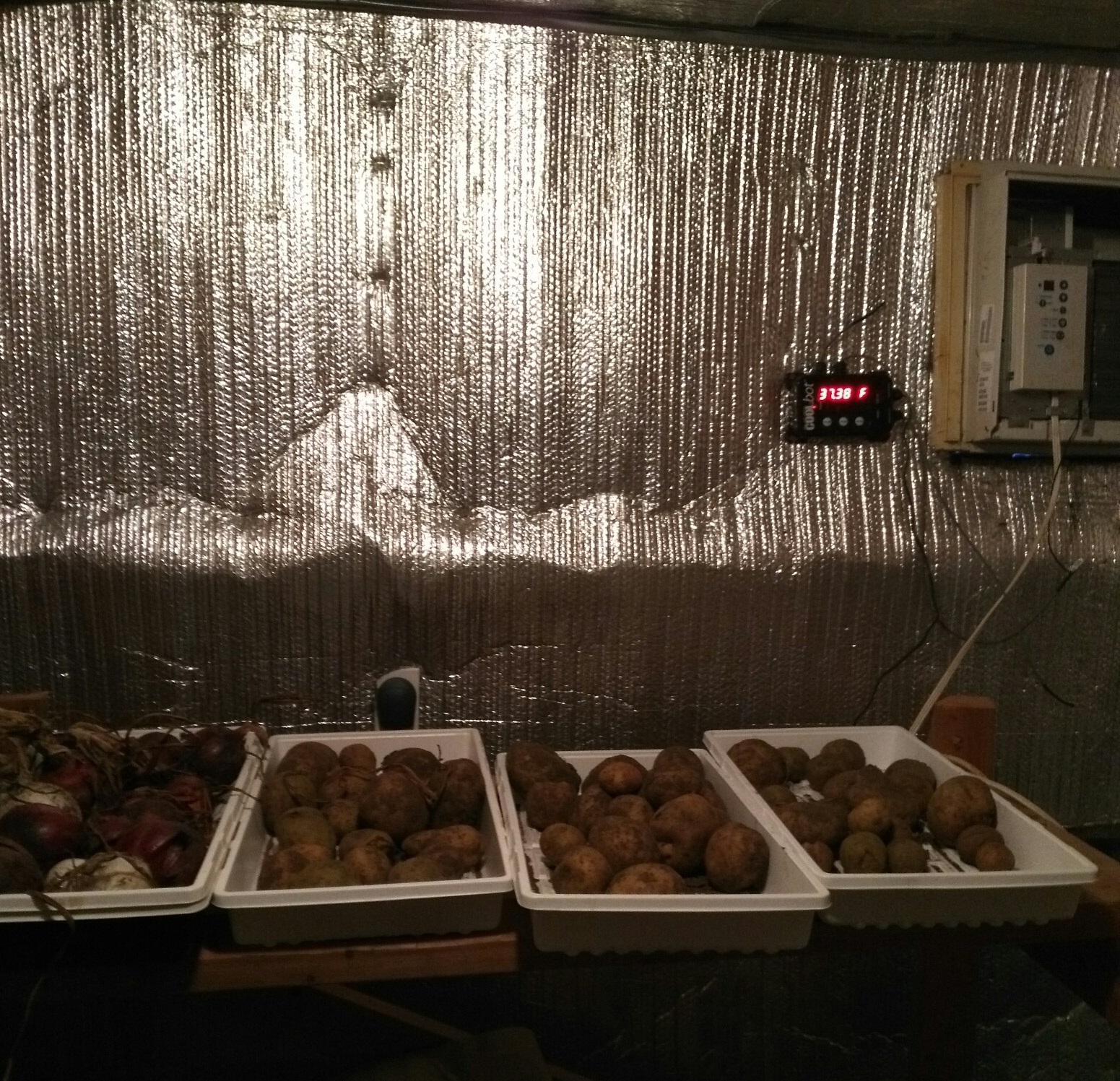 We built this room insulated to r40. A 10,000 BTU A/C and electronic thermostat can maintain temperature 38-40F
Plant starting light room or small heated greenhouse

Electric mesh fencing and charger

Feeders, waterers, and portable housing for pigs and chickens

Honey processing equipment - cap knife, extractor, filters etc
This is the first greenhouse we built, we use it for transplants in the spring.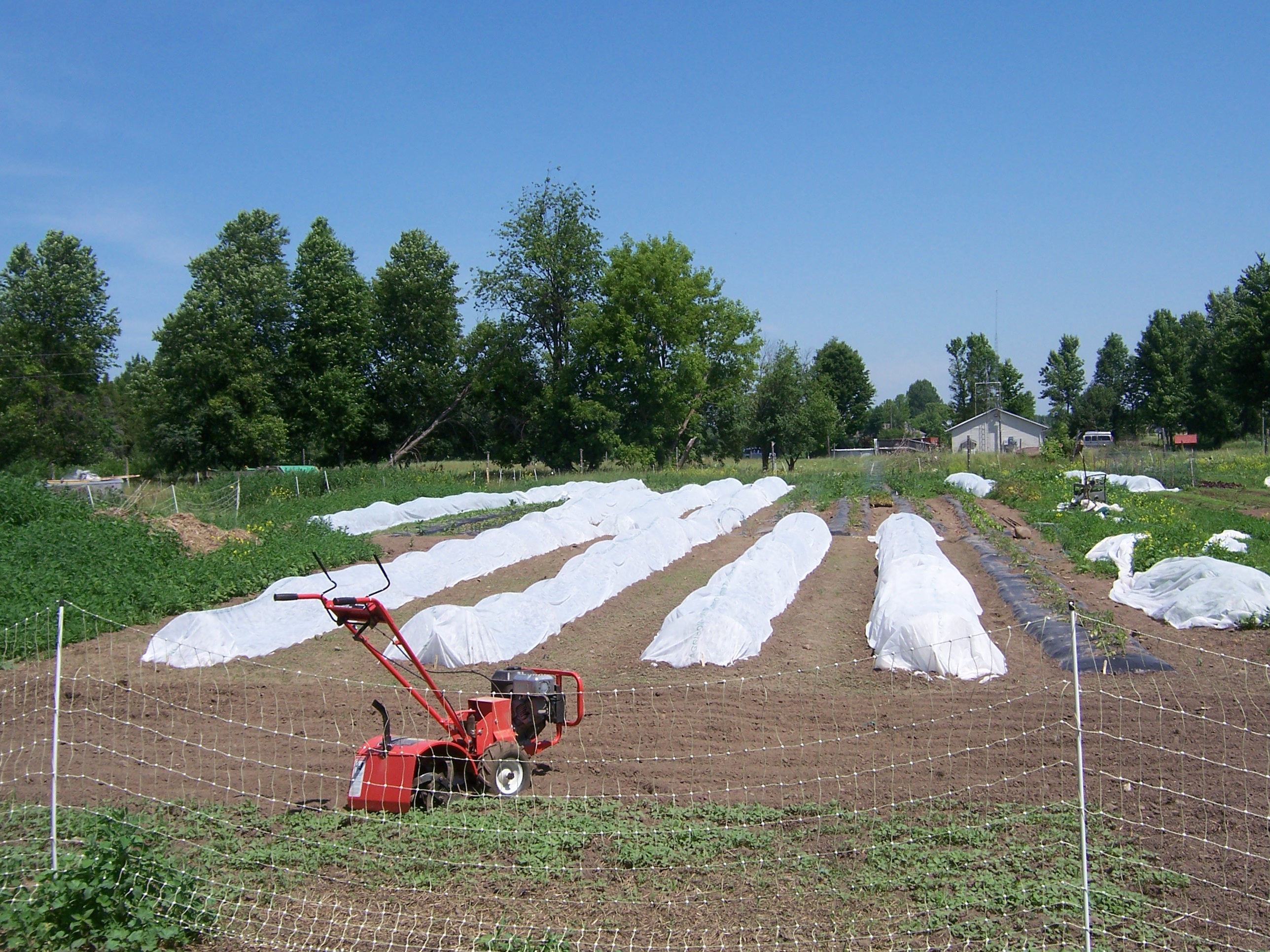 Electric mesh fencing and row cover help to protect our garden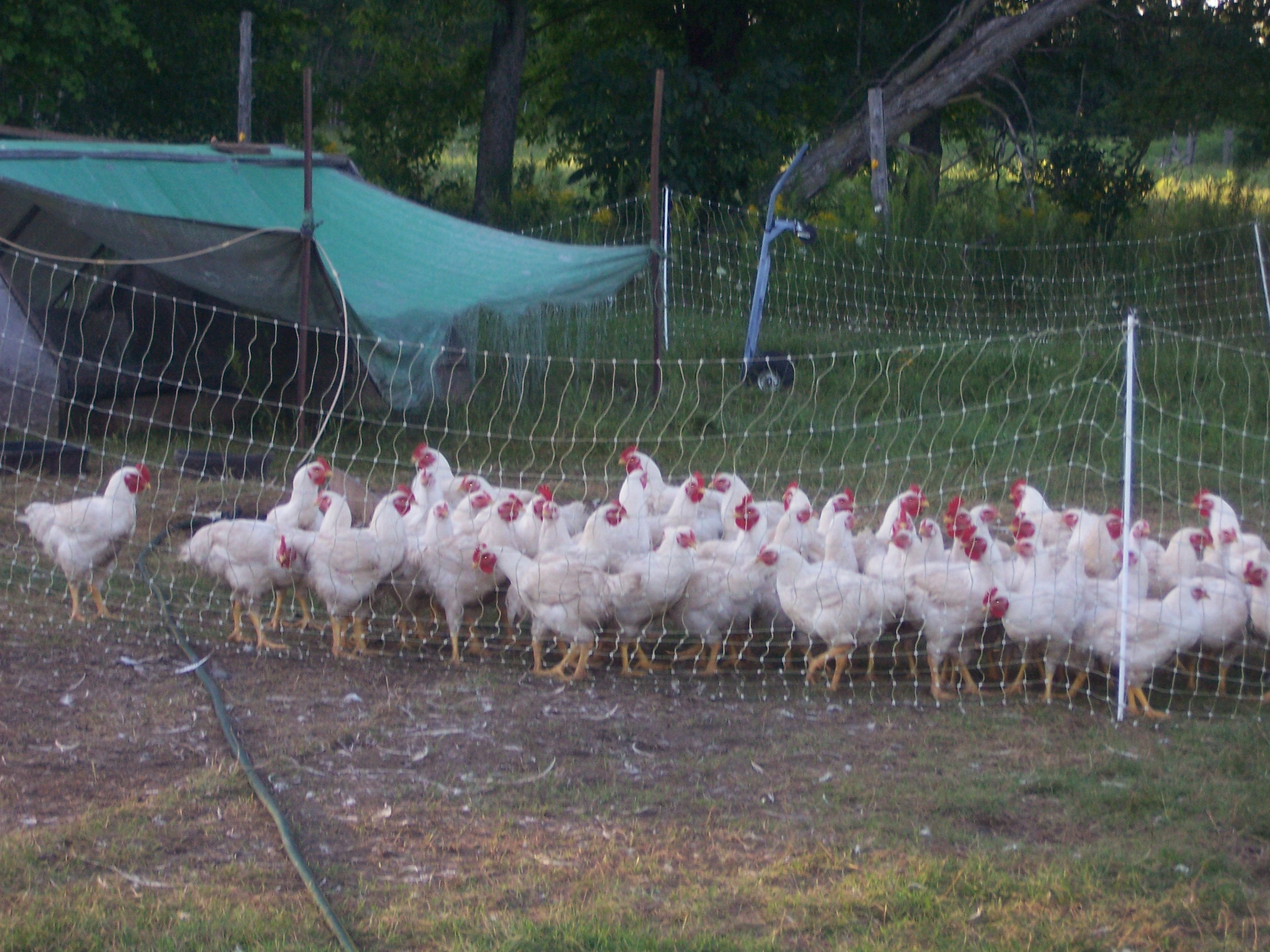 Electric mesh keeps the chickens safe too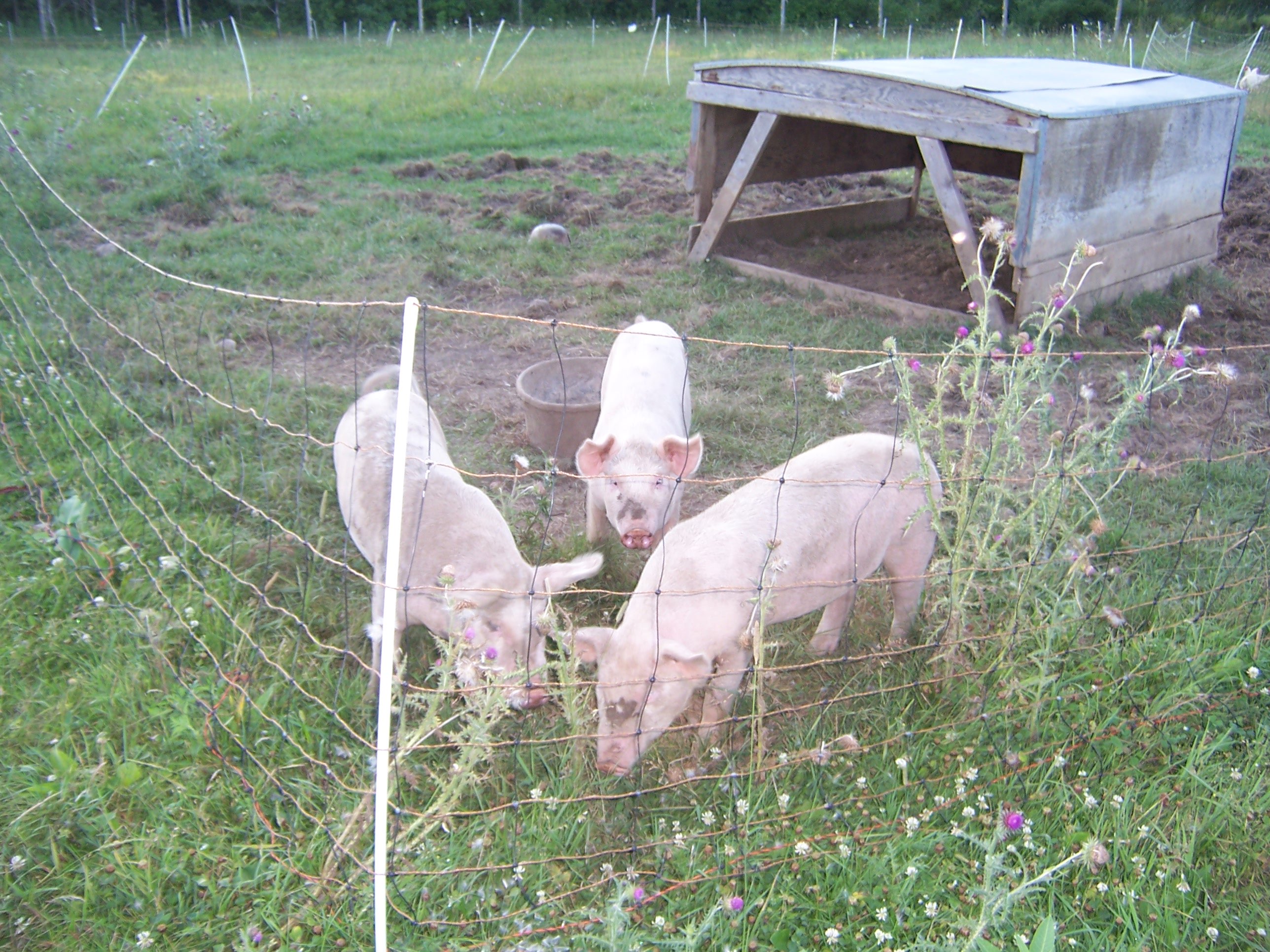 Portable shelters and electric mesh make it easy to raise pigs on pasture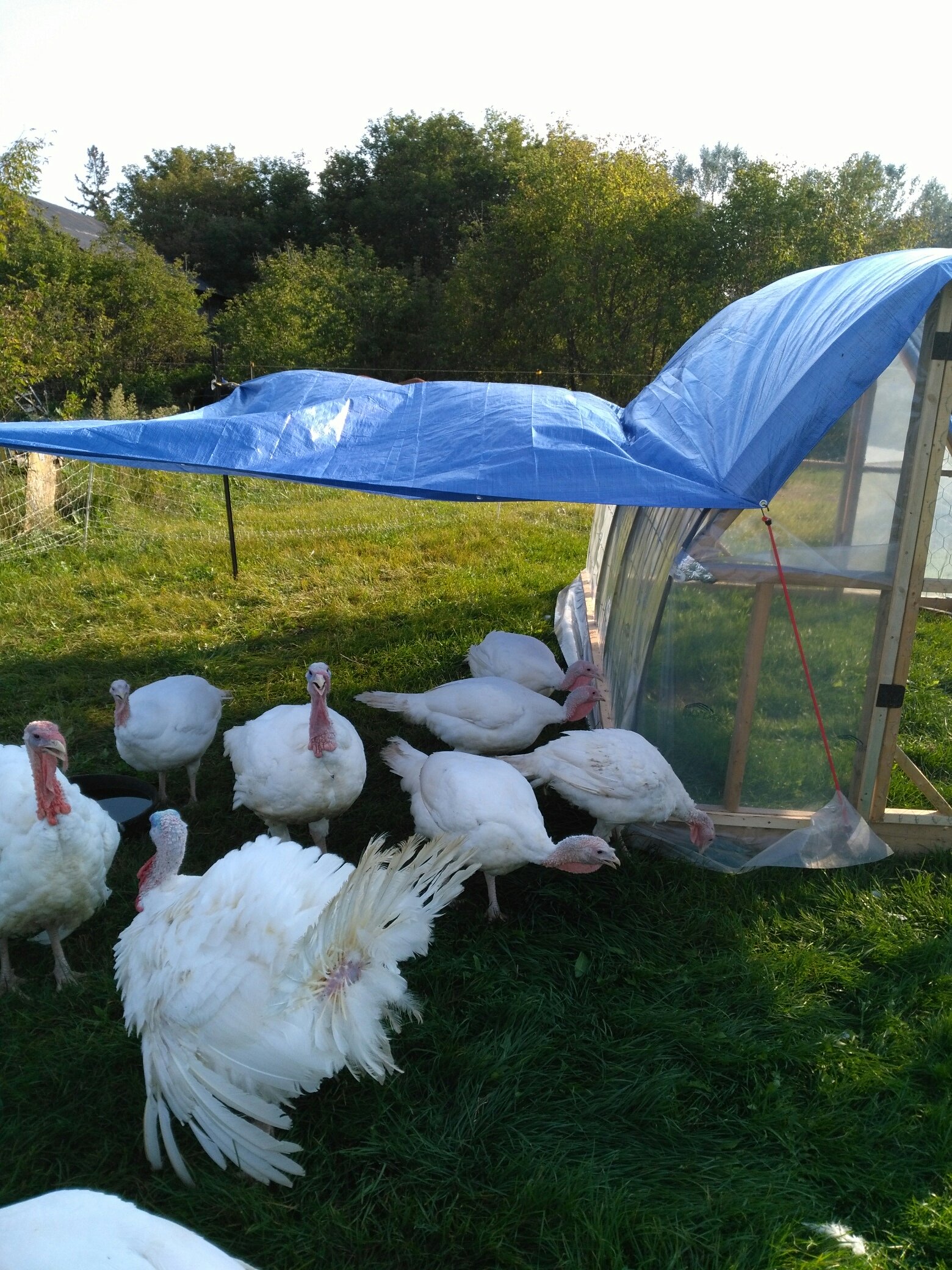 Our new hoop coop works well for turkeys too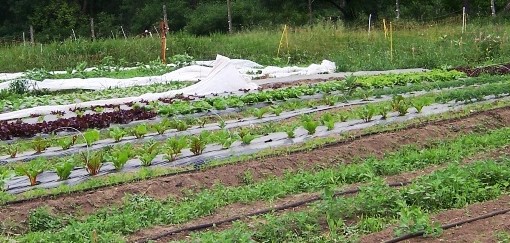 You can see the irrigation hoses and row cover in this pic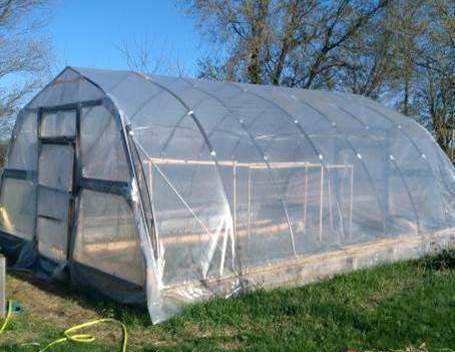 This is our movable hoop house on rails
Movable hoop house planted out and with trays ready for transplant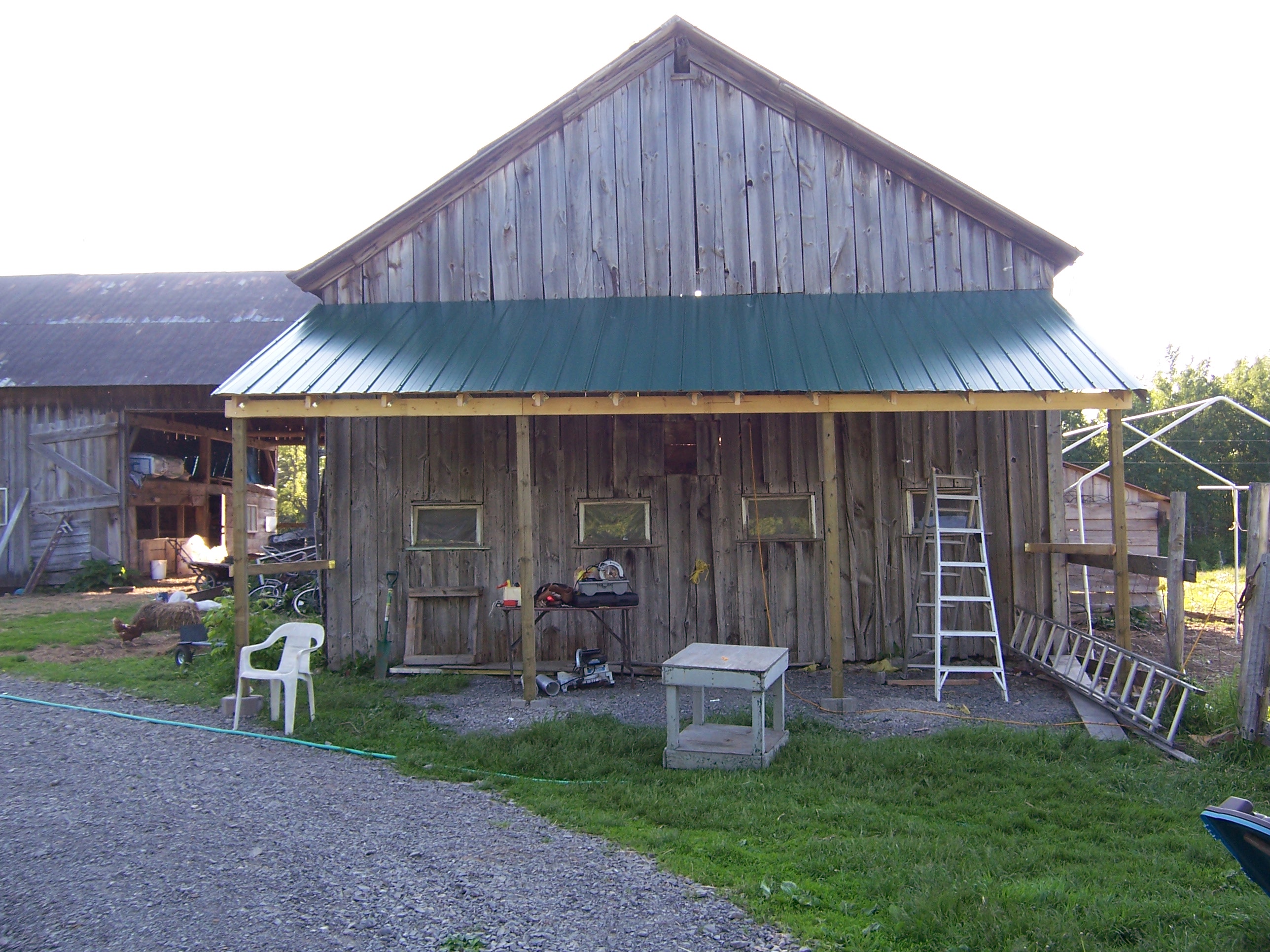 We built a veggie processing shed off the end our our small barn, located between the two main gardens
Putting it all together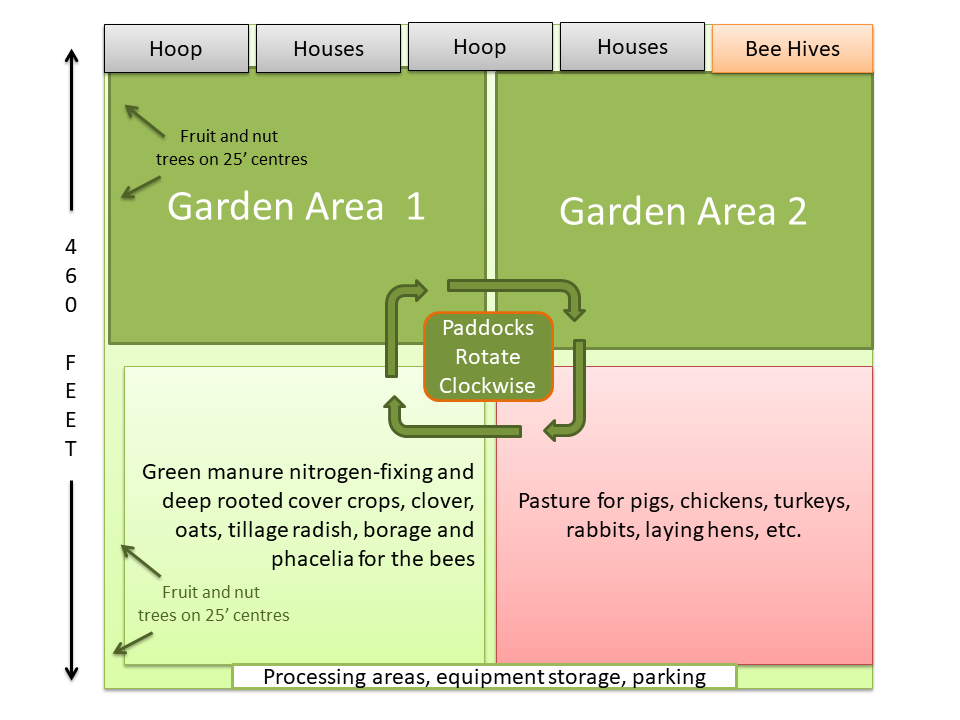 5 acre farm plan on the square ;-)
Here's how it all goes together:
You grow your market garden on two sections of your farm.

The garden area rotates with the animal grazing plot and the cover crop area.

The animal grazing area can be planted to forage crops to help with feed costs.

The cover crop should be some deep-rooted, nitrogen fixing crop like alfalfa or tillage radish




The electric mesh fencing protects your animals and your garden from predators

Your large greenhouse will start crops several weeks earlier than the outside garden, and can hold flats of transplants from the small heated greenhouse until they are ready to be planted out.



Revenue from your 5 acre farm
Let's assume you are following the Community Supported Agriculture model for your small farm. Here's a quick breakdown of the revenue possible from the above plan.
CAUTION: this is an example only, actual income will depend on your market, your model, and your skill as a grower. Expenses will probably go up as you add enterprises as well.
Sales of 100 CSA full shares @ $900/share = $90,000
Sales of 500 meat chickens = $9,000
Sales of 12 pastured piggies = $7,000
Sales of 1,000 lbs of honey = $5,000
Sales from your greenhouse and  mini-orchard = $4,000


Total sales = $115,000

This is not the limit; you could add bedding plants for the spring, or a fall planting of garlic, or value-added products for the winter to the mix.
You could have laying hens in an 'egg-mobile' in the summer, and house them in the greenhouse in the winter. You could raise bunnies on pasture in movable rabbit pens, like Joel Salatin of Polyface Farm.

Lots of possibilities, limited only by your ability to manage.
---
Start-up, Market and Manage a Successful CSA Market Grden
The centerpiece of your 5-Acre Farm.
Your step-by-step guide to start-up, market and manage an organic market garden based on CSA principles.
New edition includes my Garden Planner spreadsheet. Get Bootstrap Market Gardening  only from New Terra Farm.
---
More Small Farm Articles
New! Get the right equipment for your micro-farm

New! Simple, Smart Small Farm Marketing. Get your Free Bootstrap Marketing Cheat Sheet here.

If you are considering a move to the country and plan to buy a farm, this article has some information that can help you through the process. Read it here
So, what else do you need to consider when you buy a hobby farm?
It seems that income declines or remains stagnant while expenses continue to rise. Can a small operator take steps to increase his/her income? Definitely yes!
Creating a farm business plan is the first (and most important) step you should take when starting your own Bootstrap Market Garden. This is time well invested in the success of your business. Read more here
Here are a few farm hurdles to think about before making the leap to your own piece of paradise.
Best Farm Investments for the Small Farmer

A backyard nursery can be a profitable home business for the new grower or would-be small farmer. You can take advantage of this fact by growing and selling plants for money.
How do you choose which jobs and tasks to tackle on your small farm, and how do you get the work done? That is part of farm living.
A good farm plan does more than just aid decision-making and priority-setting. It should also inspire and motivate the farmer to pursue the goals that are important to her.
Farm risk management is important even to the small commercial grower. This article examines the types of risks that small farmers may be exposed to, and identify some risk avoidance and risk mitigation strategies to avoid serious harm to the farm.
The BEST WAY To Get My Books...
Based on 20+ years of gardening and farming experience, I wrote some books that show you practical approaches to gardening and raising small livestock. If you want to fill your freezer and cold storage with your own healthy, nutritious food, and provide some real food security for your family, it might be worth a look here.
I just put together two special book deals:
If you are a new 'country dweller' or homesteader (or soon to be), check out my

Homesteader Book Bundle

If you have ambitions to start a small mixed organic farm of your own, take a look at my

Complete Start Farming Pack
Get a bundle, save a bundle! This is my best deal on these practical farming and gardening books.