What you need to know when you buy a farm
If you are considering a move to the country and plan to buy a farm, this article has some information that can help you through the process.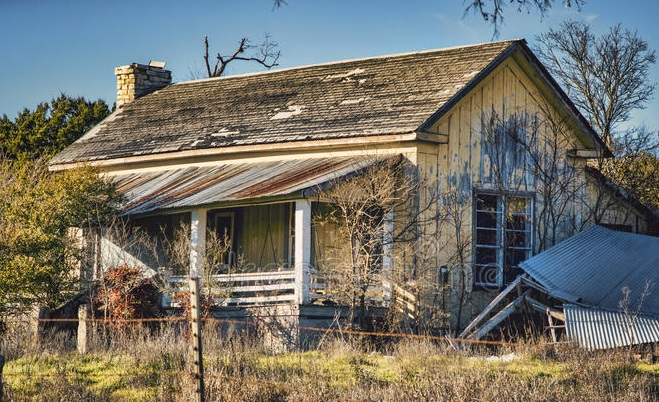 What the real estate folks call a 'handyman special'
I've been on New Terra Farm for 20 years, and have learned quite a bit about what to look for in a small farm or hobby farm. Some of this information came to me only AFTER I bought my farm; you can benefit from my experience when you buy a farm of your own.

First, there is finding a farm. When we were looking for a farm, we got out the map and followed routes out of the city (Ottawa) and looked at properties for sale within about an hour's drive.

In general, the further you go out of the city, the cheaper land becomes, but spending all your time on the road commuting doesn't leave you much time to work or enjoy your hobby farm. One hour was our limit because I still did some work in the city and wanted to keep the commute within reason.

We worked with a real estate agent, and tried to line up several showings in the same same area each weekend. This gave a chance to get to know the vicinity, and find out about schools, hospitals, and suppliers in the area.

So we worked our way east, west and south of the city, one area at a time. To narrow down our search, we had established criteria to buy a farm; we wanted a certain minimum acreage, we wanted a bush lot, and we wanted at least one good outbuilding suitable for horses (we owned 3 before we bought the farm).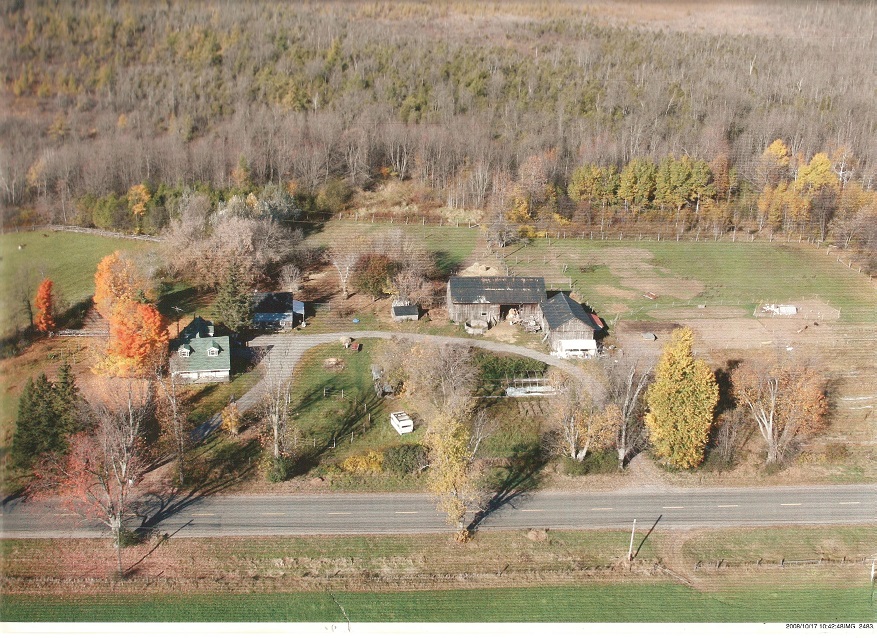 52-acre new Terra Farm with two barns and a bush lot
So with the criteria established, and real estate map in hand, we went hunting for our farm. But there are a few other factors you should consider before you actually buy a farm.

The water supply. This means not just a good well supplying water for the household, but (if you are going to have animals or a large garden) you have to consider alternate sources of water such as a cistern, pond or stream.

Getting your well tested for bacteria and other contaminants is just the first step. Make sure your water supply is adequate to withstand the "draw-down". The water requirement for even a small farm can be many hundreds or even thousands of gallons a day, if you have to water animals and irrigate a garden.

You want a drilled well with an adequate depth of reserve, ideally with the well-head well above grade to prevent contamination from surface runoff.

The septic system. Yes, you will most likely be dealing with a septic tank and bed. Part of the inspection process is to make sure these are in good shape. Septic beds and tanks have a lifespan; the exact duration depends on how they are constructed. So find out how old they are, and get an estimate of how long they are likely to last.

Also, check where your septic bed is in relation to your well. Your local ordinances should define a minimum separation distance for these two necessary items.

The farmhouse. Be aware that an older farmhouse may not be 'up to code' on little things like plumbing, wiring, and insulation. For example, there may be an inadequate electrical panel, without sufficient capacity to handle the loads imposed by modern appliances and equipment. You must get a thorough inspection of these systems, or you may pay a lot in the future to correct them.

Free One-Acre Farm Plan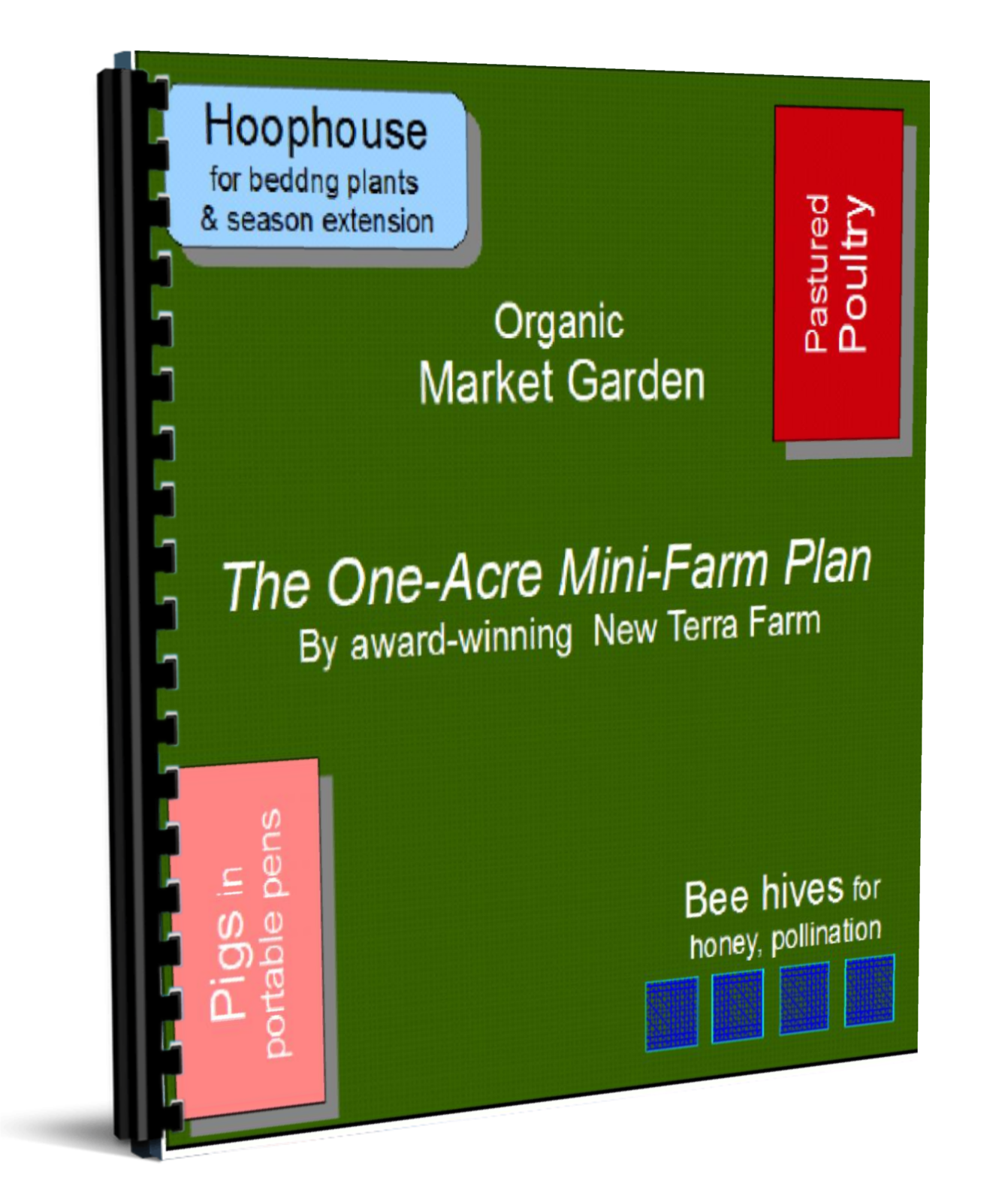 Get my FREE One-Acre Farm Plan and learn how to raise pigs, chickens and more, integrated with an organic market garden, to make more money from your small property.

Imagine building a profitable and sustainable mini-farm even on a small piece of land.

Download your free mini-farm plan here
Get more New Terra Farm Free Reports here
Buy a Farm