Factors to consider when you buy a hobby farm
So, what else do you need to consider when you buy a hobby farm?
First, try to get a realistic idea of how much acreage you can manage. It can take a lot of time and experience to learn to use 5 acres or even one acre efficiently; don't bite off more than you can manage.

So you may not need as much space as you think. For comparison, I have 52 acres; but about 40 acres of that is bush. My market garden and greenhouse fit on less than one acre.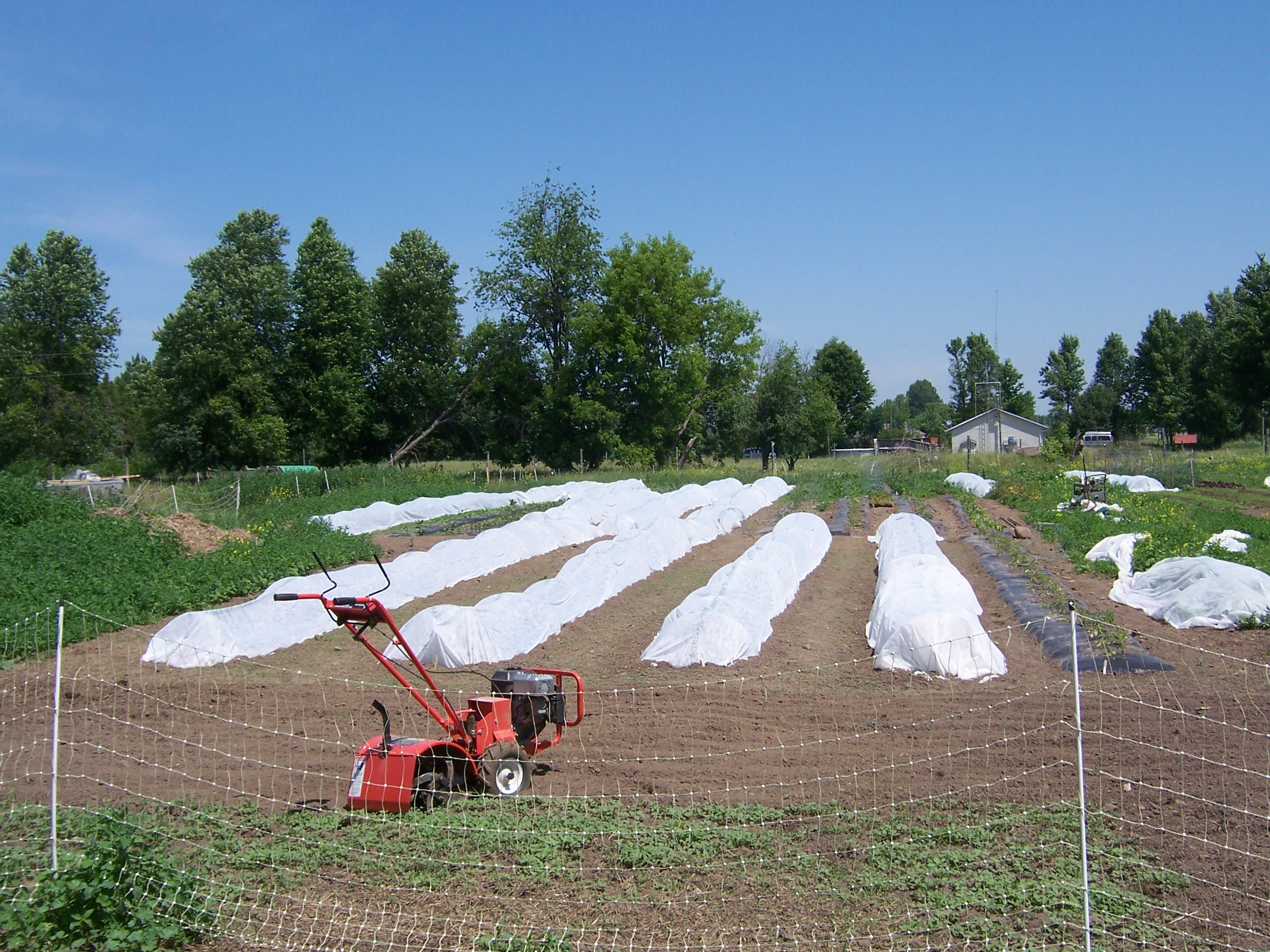 The main garden at New Terra Farm
And I use about one more acre to raise small livestock on pasture. So, normally about 2 acres of New Terra Farm might be considered in "full production". The rest of my pasture provides graze for my ponies.

You should also get a realistic idea of the income you can make before you buy a hobby farm. While it is possible to grow high-value crops using intensive techniques, you should be aware there is a learning curve for most farm businesses. You may not make the expected income while you are still learning how to manage your property.

The three crops that have worked consistently for us on New Terra Farm is our organic market garden, our meat chickens, and our pastured pigs.

Each of these enterprises is suitable for a hobby farm, and each can be started and managed part-time, while you are still working in the city.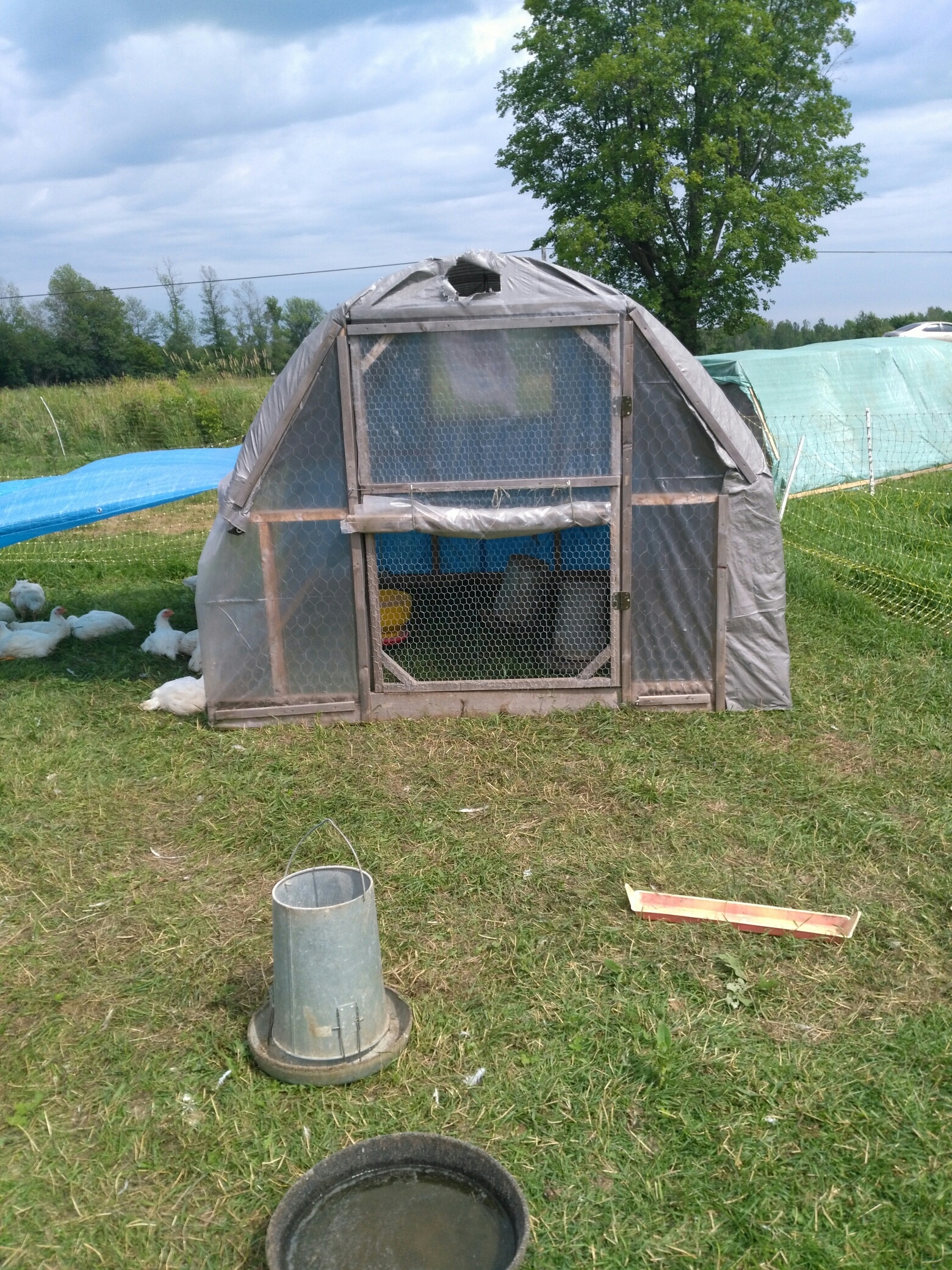 We raise meat chickens using portable coops on pasture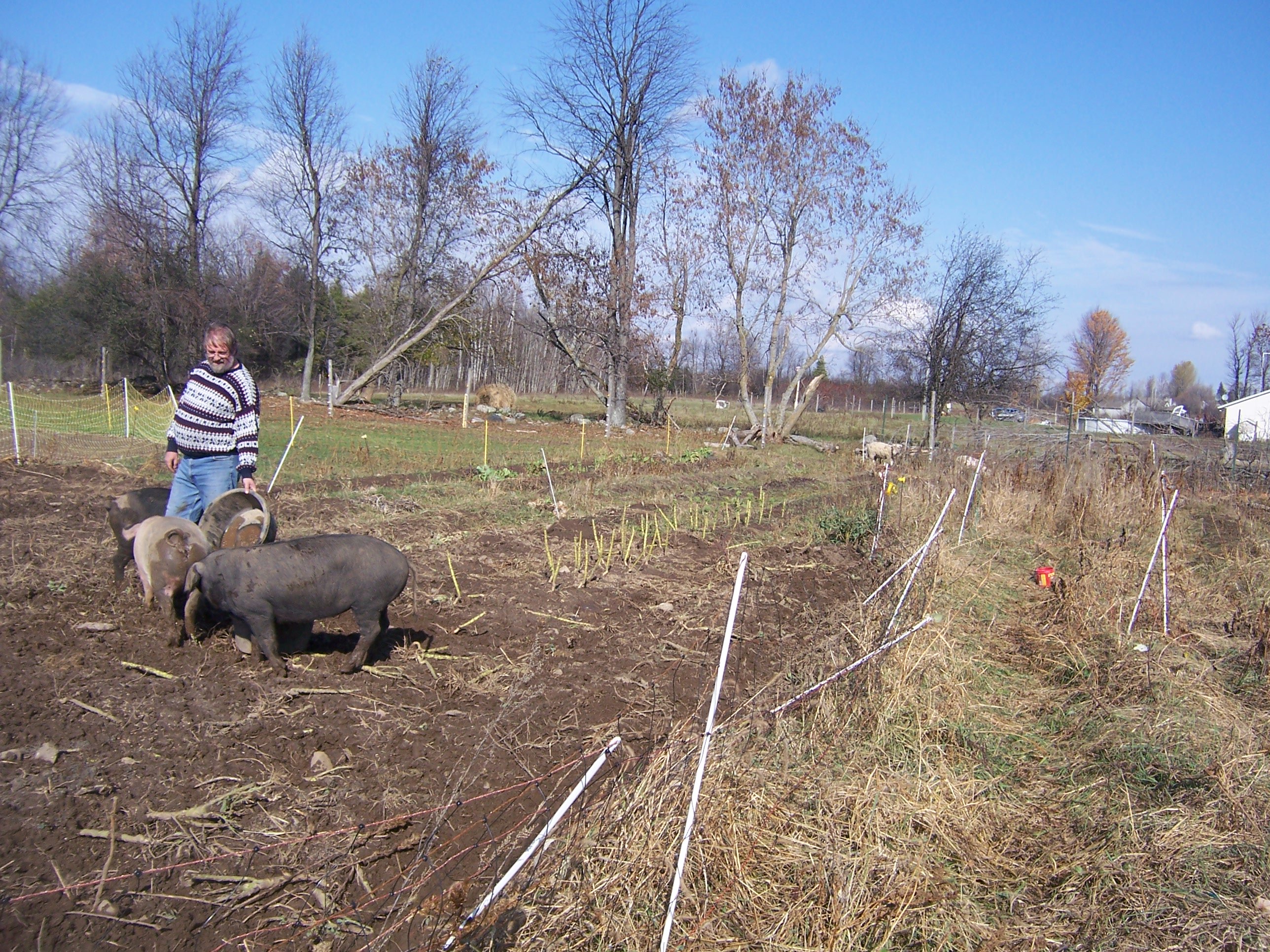 We raise premium pastured pork - bonus, the piggies help clean up our garden
Starting a farm business is like starting any other business; you need to consider planning, marketing, and managing before production. In other words, don't grow anything until you know how you will sell it, who you will sell it too, and how much money you can expect to make.

And speaking of raising animals, remember that good fences make good farming. If you buy a small farm and expect to have livestock, good fences are a must. You need to keep your animals where you put 'em, and OUT of inconvenient places like your garden (or your neighbour's garden ;-)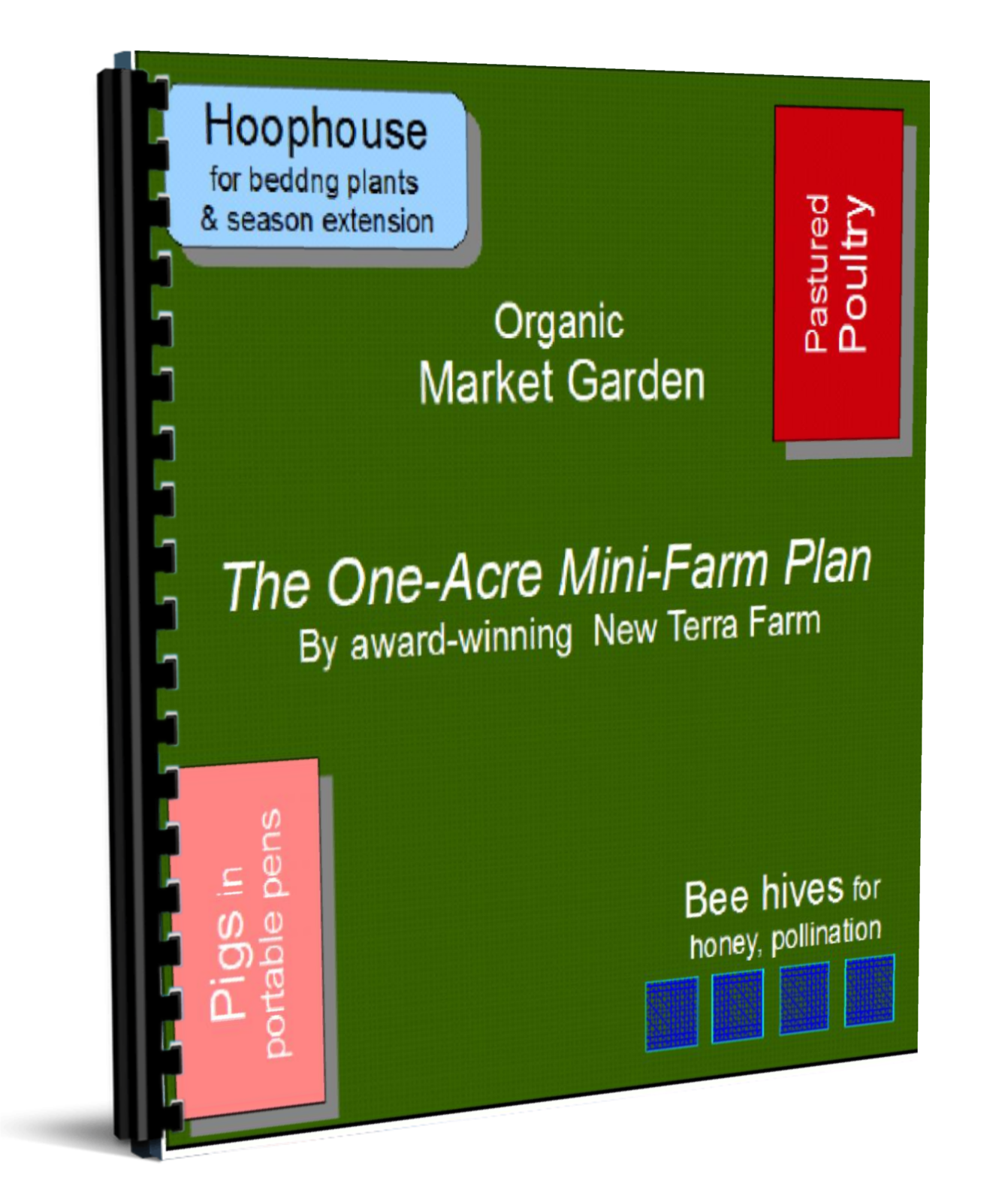 Download my FREE One-Acre Farm Plan and learn how to pigs, chickens and more, integrated with an organic market garden, to make more money from your small property.

Imagine building a profitable and sustainable mini-farm even on a small piece of land.

Enter your email address and your free report will be sent to you right away.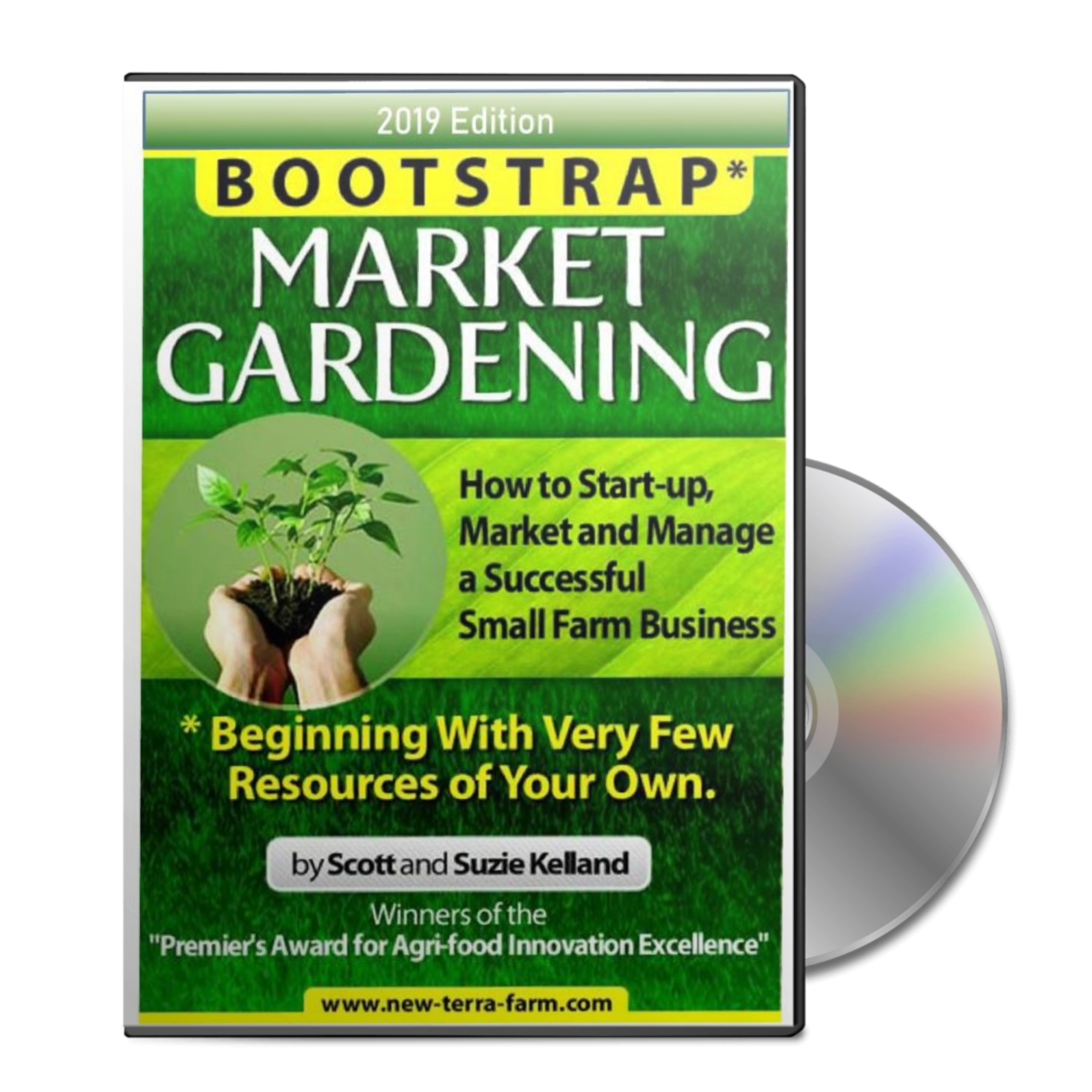 Now includes Garden Planner software
Bootstrap Market Gardening, my first Bootstrap Book, shows you step-by-step how to start-up, market and manage an organic market garden based on CSA principles.
New edition includes my Garden Planner spreadsheet. Get Bootstrap Market Gardening  only from New Terra Farm.
Or get Bootstrap Market Gardening as part of my Complete Start Farming Pack and save even more!
Hobby Farm