A Dozen Free Digital Tools for your Small Farm Business

It's a fact of farming life these days that software is just as important as hardware in running your business. And while it's unlikely you can find a free tractor or combine, you can find free digital tools if you know where to look.
Here's my list to help get you started; the list ranges from business plan templates to web site designers to a powerful free office suite to easy-to-use graphical software.
All are free to try; some have a free trial period, others offer a 'premium' upgrade providing you more functionality. Some are 'open source' and are completely free; you may choose to donate to the organizations that develop and maintain them, but it's not compulsory.

Free Business Planning Tools

Excel spreadsheet for planning your business start-up.
This tool was developed by Andrew Muschamp Mckay, a software developer with a background in finance. It's a pretty robust package but also pretty easy to follow because Andrew has included detailed instructions.
You start by completing a questionnaire about your basic start-up and operating costs and expected sales and the financing you need.
This free digital tool will produce a DCF and Venture Capital Valuation Method company valuation, income statement and balance sheet, and a cash flow projection. It also has a basic bookkeeping tab integrated with the other segments of the tool.
If you need to build a business plan to seek financing for your farm business, this spreadsheet would be a useful tool.

Business Plan Templates
SCORE is a network of volunteer, expert business mentors  with the mission of helping small businesses get off the ground, grow and achieve their goals.
In addition to providing free business education and mentoring, they also make a number of useful forms and documents available on their website.
You can download a very thorough business plan template (35 pages) that includes directions and guidance for crafting your own business plan.


One-Page Business Canvas
Strategyzer take a different approach to business planning. You can download their one-page pdf Business Model Canvas for free. I found it to be a nice visualization of the 'who, what, how, and how much' of starting-up and operating a business.
You can also get a free 30-day trial of their Strategyzer Software. This tool will let you interactively and collaboratively design and test yor business ideas.

Get it here
Free Web Tools
If you need to establish a web presence on the cheap, or just test out some website ideas, here's a couple place you can do that for free.
WIX let's you choose from more than 500 ready-made templates to sat building yuor site. They provide an easy to use innovative drag and drop website builder, to let you easily add design elements to your website.
You can build a basic web site for free, with available 'premium' upgrades ranging from $7 to $25/month. Guides and instructions included.
Weebly also provides a drag and drop website builder, with integrated eCommerce capability as well. You can add content like text, photos, maps, and videos easily by  dragging and dropping them into place. Text editing is done through a word processor-like interface, very simple to use.
Free basic site, upgrades cost up to $30/month
Free Office Suites

I use word processing, spreadsheet and presentation software just about every day. It's tough for a business to function without these tools. Here's a couple free office suites I've used and that provide sufficient functionality for just about any purpose.
Google Docs, Google Sheets, Google Slides. These tools provide the ability to access, create, and edit your documents on your phone, your tablet, or your computer.
You can collaborate online with your partners, and all documents are automatically saved to the 'cloud'.
Google Docs claims to be file compatible with Microsoft Word, although my experience says that while the compatibility is very, very good, it is not 100%. This is not an issue if you never need to exchange files with a Word user.
Check out the Google suite here

Open Office Suite. This free, open-source tool is compatible with other major office suites. I used it for a number of years; in fact two of my books were written using Open Office Writer.
In my experience (at least with the older version i used), it has minor incompatibility issues with Microsoft Word. This is not a show-stopper; files can be exchanged, but there may be minor formatting issues with some documents.
I've also used Calc and Impress, the spreadsheet and presentation tool respectively. Both are very powerful and will provide all the functionality nost businesses will need.
Open Office is open source, free to use and supported by donations. I kicked in a few bucks when I was using their products, but there is no obligation to do so.
See all the Open Office features here
Free Graphical Design Tools

I'm a spreadsheet kind of guy, emphatically NOT a graphical designer (it's a left-brain versus right-brain kind of thing).
Nevertheless, I've been able to design ebook covers, logos,  posters and pamphlets using these free design tools.
Canva. The free version of this tool (the only one I've used so far)provides more than 8000 free templates, over 100 design types (e.g. presentations, letters, etc) and hundreds of thousands of free photos and graphics.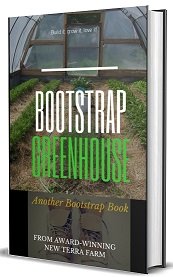 I designed this cover using Canva
Canva is pretty easy to use, although there is a bit of a learning curve. I quickly designed a couple ebook covers using Canva.
Basic account is free, there are upgrades to 'pro' versions beginning at $12.99/month.
FreeLogoDesign. This tool does exactly what the name says, it will let you design and download a logo for free. You get the low-res version at no charge. This resolution is perfectly adequate for on-screen viewing. Higher-resolution versions will cost you from $49 and up.
This is a low-res logo I designed for a new business:

WriteDeSK is the company I set up to manage the business and technical writing I do in the off-season. This logo took about 10 minutes to create from the moment I opened the tool.


Free 'Lead Magnet' designer. In the internet marketing game, lead magnets are small reports or short ebooks designed to demonstrate experience and capture contact information from potential customers. I use a couple lead magnets on my site to build my email lists.
Beacon will let you create professional lead magnets, publish those lead magnets on your site and attract website leads for your business.  Their 'beginner' package is free, and includes a number of templates. Upgrades begin at $49.
Email Management and Marketing
Gmail and Outlook do not handle large mail-outs very well. If you regularly need to email a list of people, you need mail manager software.
I used MailChimp for while, and I found it to be good for the basic user. I now use a different package for better analytics and segmenting of mailing lists, but MailChimp is a good place to start.

Free for up to 500 subscribers.
Free Business Cards
I'm wrapping up the list with something a little different. You can actually get business cards printed and delivered to your door for free.  This is from their website:
"Order 200 or 300 Business Cards for free on 14 point card stock. A small 4over4 logo will be printed on the back of the cards. For 300 cards there will be a small shipping charge of $5.95 for USPS. Order 200 cards, and you don't even have to pay the shipping cost. Yes, seriously, free shipping is available via USPS when sharing this promo on social media at the shipping screen."
For U.S. customers only. Check out 4OVER4 here

That's a Wrap for Free Digital Tools

Every digital tool listed offers real practical value even in the 'free' versions. Consider them low-cost ways to check out some useful products.
I think my books and courses also offer value; they are not free but they are inexpensive.
Free Report - Build a A Website That Works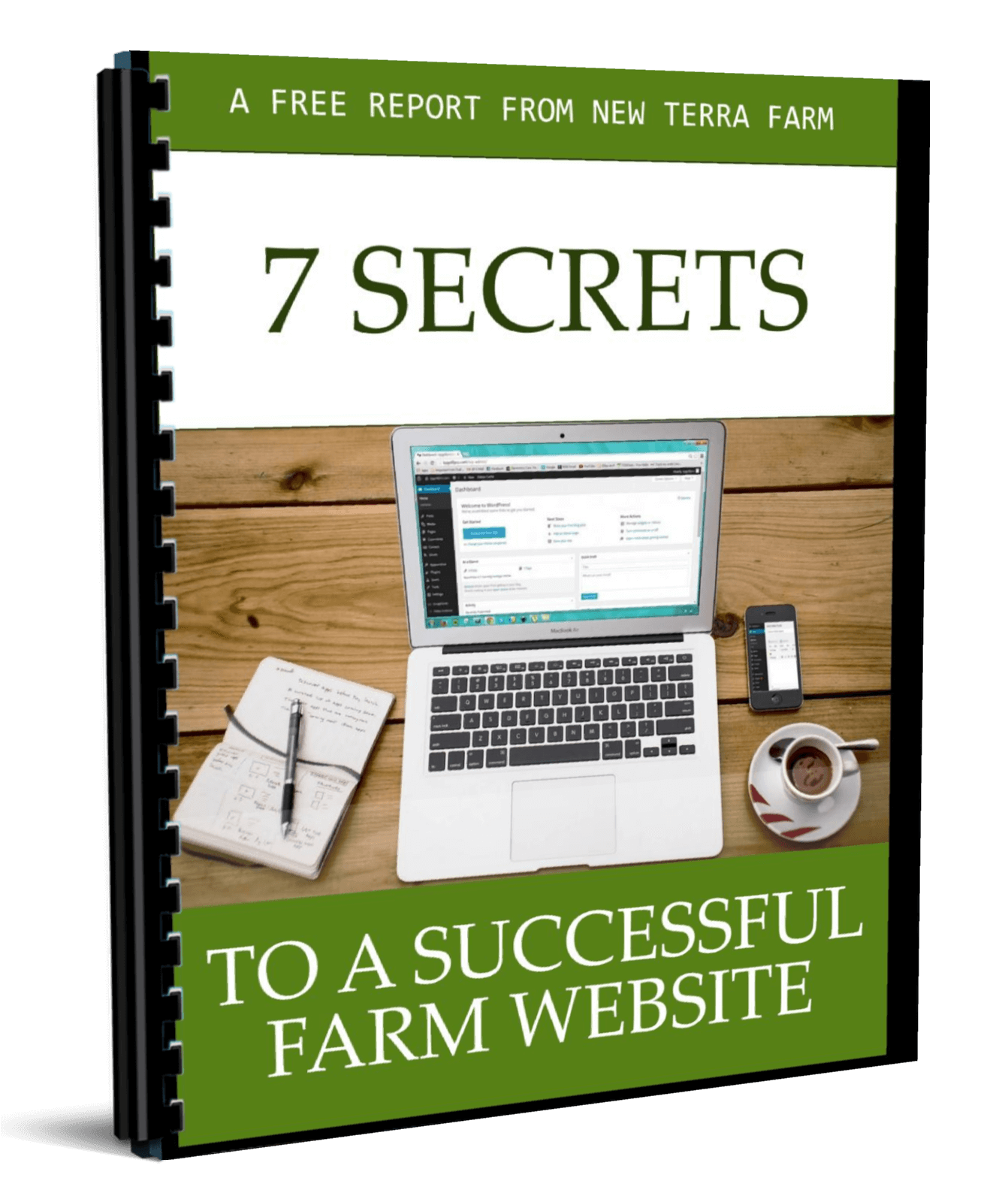 Want a website that works? By that I mean a website that gets traffic and can generate a second income for your farm. 
I've been on-line since 2006 and have picked up a few tips on how to build a farm website that will be a valuable asset to your small farm business. Learn more and download my free report here.
More free reports here