Organic chicken farming is a great small farm business
Organic chicken farming can be a profitable business for a small farm. Raising meat birds organically, on pasture, is both environmentally sound and animal-friendly.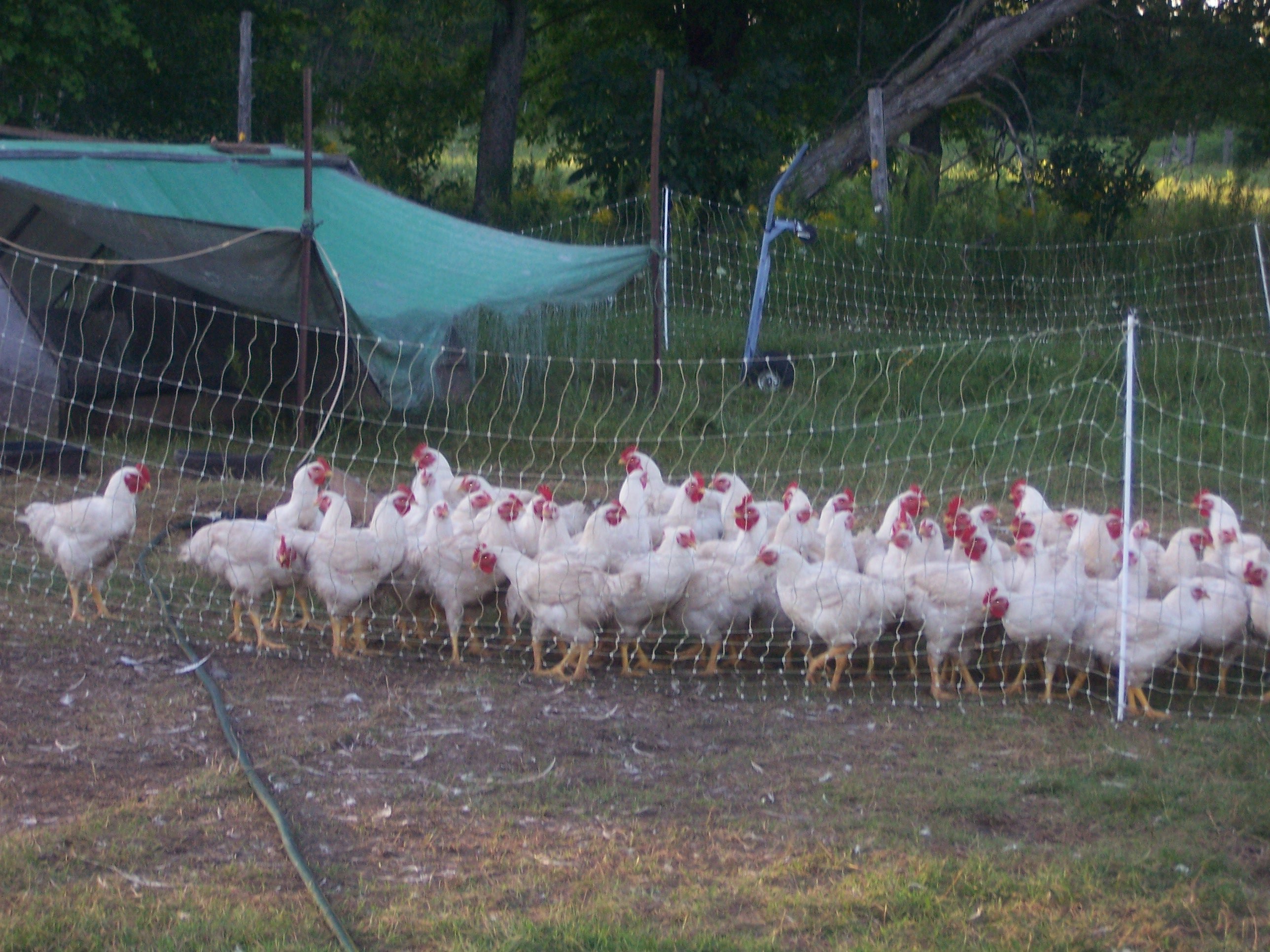 Organic chicken farming on pasture is sustainable and profitable
The advantages of organic chicken as a livestock animal for your small farm are many:

Meat chickens are a quick turnaround: in 10-12 weeks you can raise day-old chicks to roaster size. This means a quick return on your investment. You can also do more than one batch of birds a year.

Meat chickens are space-efficient: you don't need a lot of land to raise some chickens, even on pasture. A batch of 100 birds can be confined in about 1/4 of an acre without harming the land.

Meat chickens are time-efficient: caring for pastured poultry should only take about 20 minutes a day. This leaves time for other farm activities.

Organic free-range chicken is a premium product: if you have ever looked at the price of organic chicken in the stores, you will see they are charging a hefty price. This means you have a good margin for profit for your own birds.

And of course, free-range organic chicken is delicious! You can fill your own freezer with healthy, great-tasting meat.

The key to successful (i.e. profitable) organic chicken farming is minimizing your losses. You need to get at least 95% of the chicks you start with to market. This means you need to properly care for the little chicks by keeping them warm, dry and adequately nourished. And you need to keep the big birds on pasture safe from predators.

If you are successful in this, you can achieve a profit of 60% to 70% on each batch you do. If you live in an area with enough snow-free days, you could raise three batches each year. This could potentially give you a 200% return (3 x 70%) on your initial investment.

If you have a small property, whether 25 acres, 5 acres, or even less than 1 acre, organic chicken farming can put meat in your freezer and money in your wallet.


Next: Chicken raising step by step. Here's a quick overview of how to raise organic meat chickens


---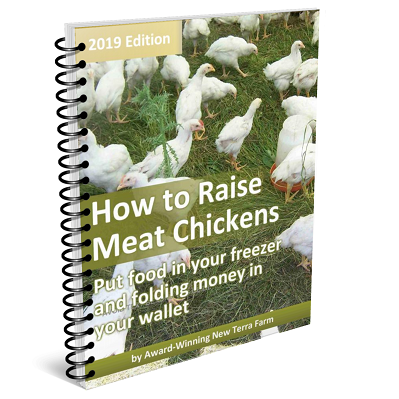 Profit from Pastured Poultry
The 2019 edition of How to Raise Meat Chickens is now available. Get step-by-step instructions to raise day-old chicks up to market weight.
The 2019 edition includes 2 bonus chicken coop plans, plus instructions for building heated broody boxes, feeders and more.