Organic food delivery area 2008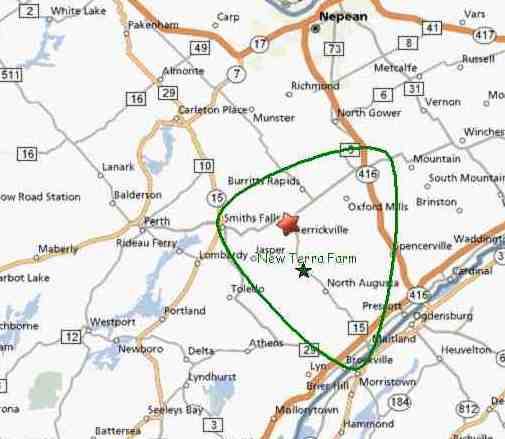 New goodies for 2008!
New Terra Farm will deliver a farm fresh basket of veggies to your door each week throughout our growing season. And in 2008 we are adding fresh organic breads and baked goods, preserves, and organic packaged goods (like flours, cereals, spices, even tea and coffee) to our organic food home delivery service!
We accept new CSA customers until March 31, 2008, or until we reach our capacity for the year (note: each year so far we have sold out before March 31, so please contact us early to reserve your spot.
If you are not sure you are in our delivery area, or if you would like more details, you can contact us for more information.


Return to New Terra Farm page from Organic Food Delivery Area