Website building for non-techies
Or, how even a humble yet handsome farmer could tame the World Wild Web
Some of you may know that I was actually trained as a computer programmer, back in the bad old days of punch card readers and tape drives and OS JCL (if you don't know what that is, count yourself lucky ;-)

But when I started thinking about website building for my farm, I had been out of that game for more than a decade and a half. I didn't want to have to learn a new programming language like HTML(Horribly Traumatizing Mind-messing Language) or JAVA(Just Another Vicious Application) or even C++ (which up until then I thought came in 10-ounce cans.)

I didn't want to be a bit-twiddler any more. And to complicate things even further, I am also what is referred to as "graphically challenged"; I have absolutely no sense of layout, or design, or complementary colors, or in fact pretty much anything of a pictorial nature.

So, I didn't want to re-learn programming, and I had no clue about web design and layout. Sounds like a promising start to my World Wide Web empire, right?

I went looking for a website building package that had a content management system that didn't require me to be a programmer. And I wanted a package that had pre-designed web page templates that I could just use 'right out of the box' if I so desired.

A good User Guide would be nice too, to show me how to get started in my plan of World Domination Through the Web (or at least Canada.)

My first foray into website building was with a local web hosting company; they were actually not bad, and I did manage to get a website up and running. There were only two problems: 1 – I got no traffic; and 2 – I had no idea what to do if I did get traffic, to make some money.


I played around with that first website for about a year, then gave it up. I wasn't making progress towards the dream (World Empire etc.) I realized I didn't have a plan to get to where I wanted to be, and I didn't know enough to build one.

But I hadn't given up on the dream; I just figured I needed two things: a better website building vehicle, and some instruction in how to use it to create a web business, not just a website.

Luckily, I found a company that had both those things. They had great tools and templates, that were 'point-and-click' simple, no programming required. They had entire BOOKS written specifically to help their customers succeed on the Web. And when I compared what SBI provides compared to any other solution, I made the decision to give them a try.

Their tools and training took me step by step through the process of getting my website up, getting it noticed, and then monetizing my site, to create that fabled multiple streams of income we always hear about. I had my plan!

And one of the first things they taught me was, when it comes to successful website building, it's all about the content and not the container.
So I just picked one of their 'look and feel' templates for my site, and started following their 10-Day Action Guide to build my own website. It no longer mattered that I was graphically challenged. Huzzah!

I also took advantage free books like these to build my business: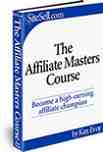 Right-click on the image and 'save link as' to download your free copy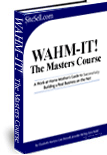 Right-click on the image and 'save link as' to download your free copy


I followed the Action Guide and read and applied the free information to build new-terra-natural-food.com.

I created a real business, providing some diversified income not dependent on the farm or my consulting work. My website now generates enough income to pay the mortgage on the farm itself. I expect this to continue in the future to help fund my retirement too

If you have knowledge or passion about a particular topic, chances are you can build an online business around it. 
Your purchase is guaranteed for 90 days, so you have lots of time to figure out if this business is for you.

See Also:


Farming the Internet - Using the Web to Attract Business to your Farm


How We Grew It