The Summer Non-Job – Start A Student CSA
The current economic situation has made it difficult for even experienced workers to find a job. It's even tougher for youth and students; I've heard that the majority of students won't be able to find a summer job.

I don't believe in jobs anyway, so here's an idea; create your own non-job by starting a Student CSA.
The concept of Community Supported Agriculture is perfectly suited to providing some seasonal income; I personally know a college student who paid for her fall and winter semesters with a summer-time CSA.

But I think a student CSA is well within the capabilities of even high school kids, provided the parental units or another supportive adult can help out a bit with stuff like farm planning and getting the ground prepared.
And (as a bonus) the kids will learn about project management, money management, planning and priority setting, marketing, and a bunch of other useful life skills.

Finding customers for your Student CSA. Here's the best part of a student-run small CSA; you probably know enough potential customers in your circle of acquaintance already! Just approach a few friends and neighbours and tell them you are planning on growing great fresh organic veggies, and if they hurry they can get on the list to get some!

Explain how your program works, and sign them up. Take a deposit of 50% up front to pay for your start-up costs, and you are in business. Important note: start this process well before your growing season; have a look at this CSA Get Started Checklist to get an idea of timing.

Finding land. You don't need acres of land for a successful small CSA. Our first CSA garden was about 7,000 square feet (1/6 of an acre). But if you don't have even this much land of your own, what can you do? Here's a few ideas:
Rent a small plot from a local farmer
Create a 'distributed CSA' by 'farming' a bunch of your neighbours' back yards
Approach a local business with a big lot, and ask if you can use a piece of it in exchange for looking after the grounds
Approach your school and see if they would be interested in sponsoring the project as a teaching garden, and providing land
What should you grow? Talk to some vendors at your local farmers market to find out what veggies are selling well. You can also check out this raised-bed garden plan as a starting point for garden planning.

How much money can you make? Our first small CSA grossed about $9,000; we also sold some free-range organic chicken and pastured pork which brought in another $4,500.
If you are doing all the work yourself, you should net about 80-90% of your gross sales, depending on expenses. Expect to pay about 2%-3% for seeds, and 5%-7% for supplies.

As the well-known joke says, 'J-O-B' stands for 'Just Over Broke'; dump the summer JOB and start a Student CSA instead.


---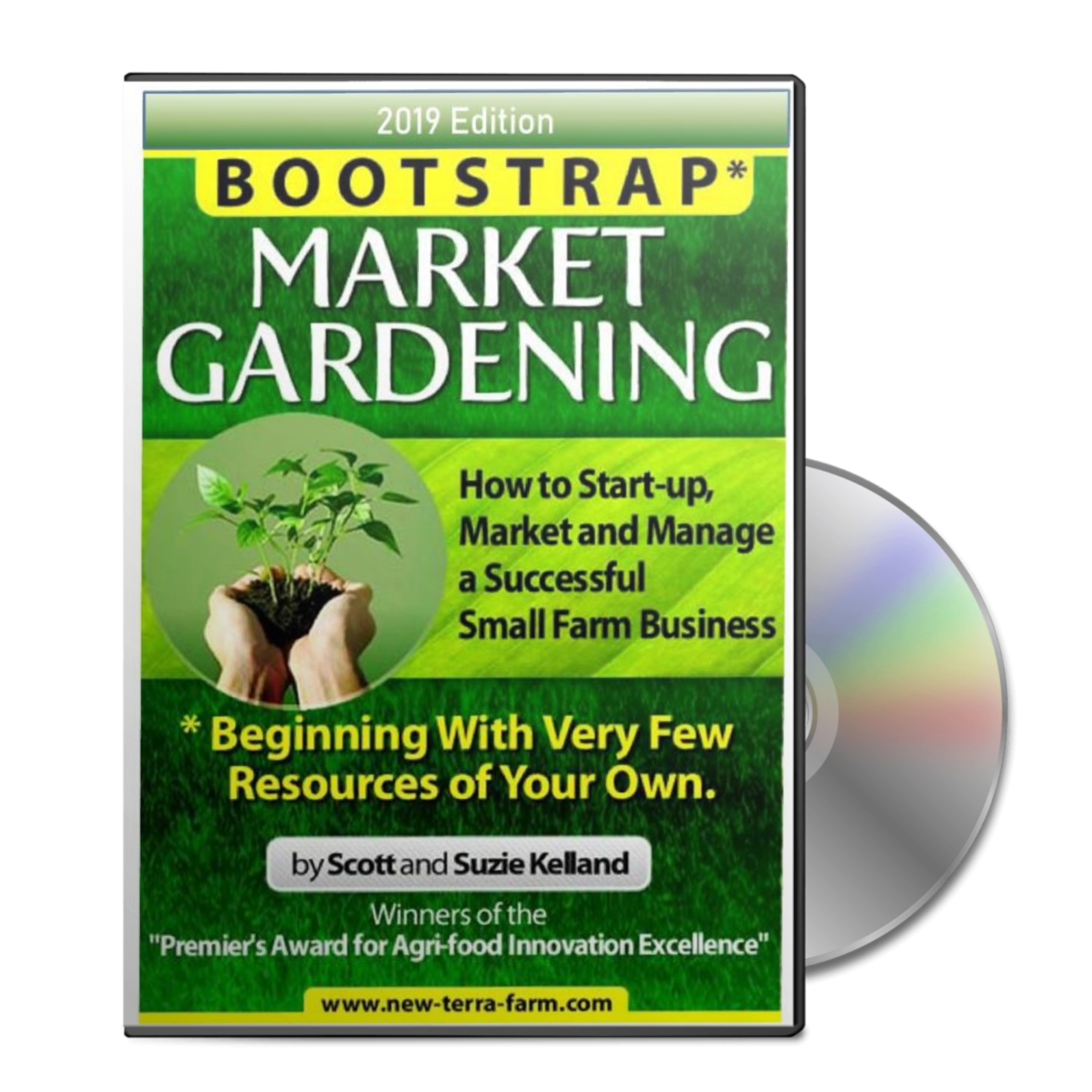 Now includes Garden Planner software
Bootstrap Market Gardening, my first Bootstrap Book, shows you step-by-step how to start-up, market and manage an organic market garden based on CSA principles.
New edition includes my Garden Planner spreadsheet. Get Bootstrap Market Gardening  only from New Terra Farm.
Or get Bootstrap Market Gardening as part of my Complete Start Farming Pack and save 60%.

Student CSA